The most effective YouTube shorts strategy
Published on 03.07.2022 by Katie Koscienly
To compete with TikTok and the Reels on Instagram, YouTube has also shifted to short-form video. The YouTube Shorts were unveiled in September 2020. They were then only accessible to a group of beta testers. 9 months later, the platform opened this new functionality to more than 100 countries.
Lets get started!

YouTube was the empire of long-videos
This announcement surprised more than one. Until now, YouTube seemed to push users to imagine long videos. The goal was simple: to make a person stay as long as possible on the social network. Still, short posts are an integral part of the platform's story. The first content to be released there in April 2005 by the founders is called "Me at the zoo" and is only a few seconds long. (check the image below - Very first video on YouTube was uploaded 17 years ago, called "Me At the Zoo")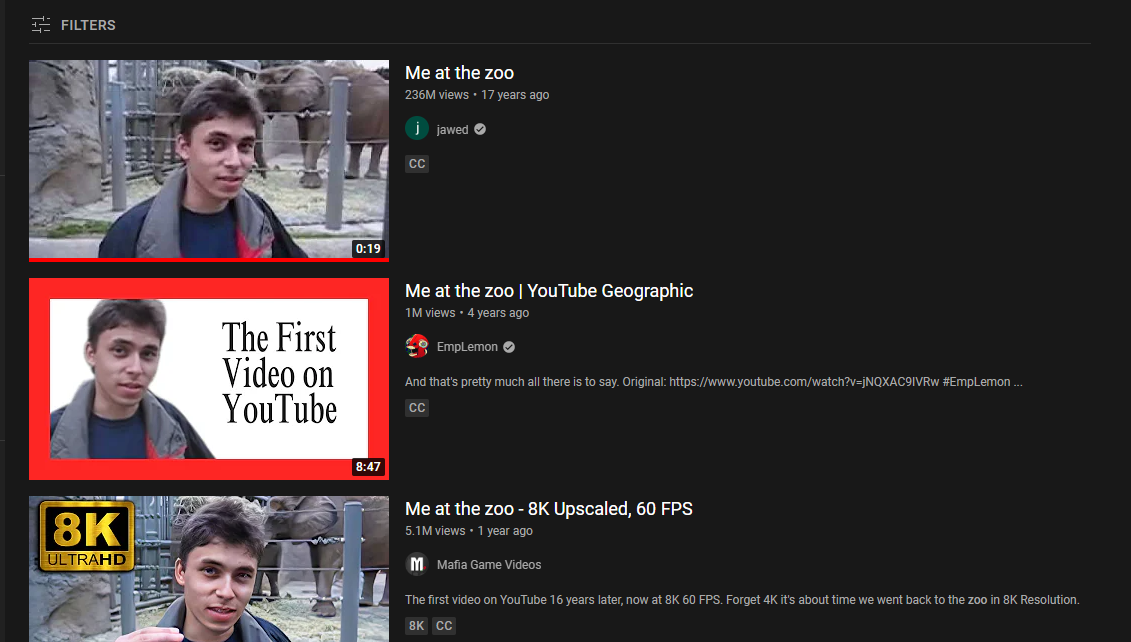 Format of YouTube is slowly shifting
More than 15 years later, the format is changing, focusing on the vertical and becoming as dynamic as possible. This return to basics is not trivial for the YouTube team. It aligns itself with the desires and behavior of its users. Today, videos on the app are 70% consumed on a smartphone. But until now, the content posted online corresponded more to consumption on computers and tablets. With YouTube shorts, users can view short and vertical content. This new creation opportunity aims to facilitate the posting of quality videos.
Indeed, it is now easy to create via your phone. With YouTube Shorts, all creators can reach a new audience with just a smartphone and the Shorts camera available in the YouTube app. The YouTube Shorts creation tools make it easy to create short videos of up to 60 seconds in length that can combine multiple video clips.
How to create short content on YouTube?
Since March 2021, all users have access to this new option. And it must not have escaped you. In your subscription feed or your news page, you can find these videos. However, be careful not to confuse it with YouTube stories, which, as its name suggests, are content available for a limited time.
The YouTube shorts are accessible all the time, like a video that you would have posted on your profile. The process is the same as a classic upload if you have already recorded and edited your short video. Open your browser, click at the top right on "upload a new video" and fill in the title, description, thumbnail, keywords... in other words, all the data necessary to ensure a good upload. (check the image below - that's how YouTube optoins look when you click on 'create YouTube short")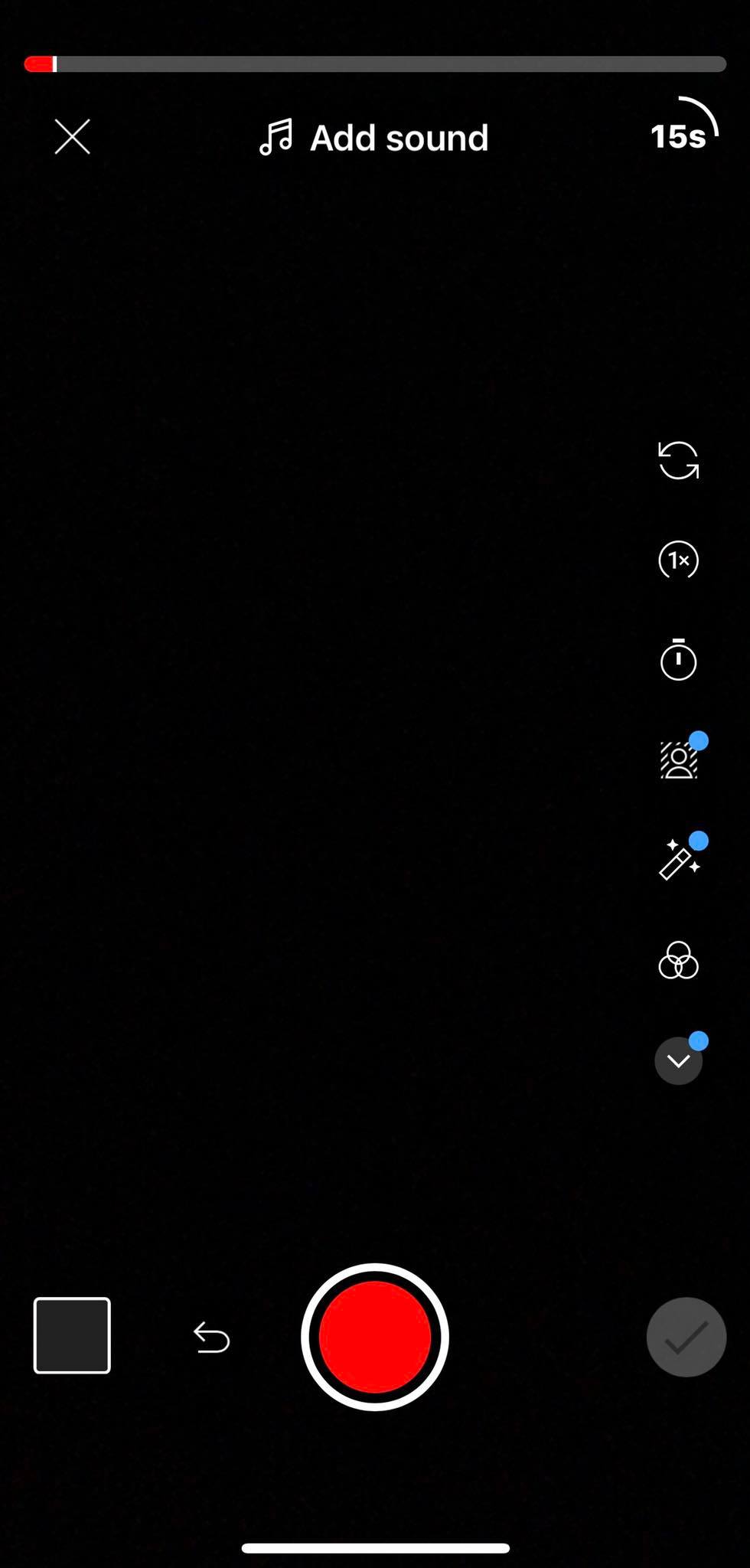 YouTube much prefers that its users create directly via the tool devised in-house. With the shorts option, users have the ability to record themselves, add music, filters, or edit. To achieve all this, here is the procedure to follow:
access YouTube from your phone and select the little "+" at the bottom middle of your screen,

then click on create shorts,

you will reach an open page on your camera. It is possible to film while pressing on the middle circle (a button that we all know thanks to the stories) or to upload content that you have already filmed,

at the top right, editing tools are suggested to you: adjust the speed, access a timer…

then fill in the title, caption, thumbnail, keywords… like a classic editing.

Finally, all you have to do is click on publish. It is advisable to add the #shorts in its title. The latter allows your video to appear on the page dedicated to this new format which is accessible here .
How do users access YouTube shorts?
Once this has been put online, you will certainly ask yourself a question. How will this video live on the platform? We are constantly testing new ways of delivering content to viewers, especially for the Shorts.
Here is where your video appears:
In the subscription feed of people who follow you,

On the YouTube homepage;

In notices;

On your channel page,

Tapping on a Short, then scrolling to look at other Shorts,

Via the hashtag that is positioned at the top of the videos.
Some content will be highlighted more than others. With this format, YouTube wants to develop the creativity of its users. With a mobile, it is now possible to create a lot of captivating content. It is to leave this freedom and this opportunity to videographers that shorts exist today.