Latest YouTube trends in 2022 to focus
Published on 18.04.2022 by Katie Koscienly
If you want to learn YouTube marketing, then you should take a look at the trends. It's important to know the latest YouTube trends in 2022 to achieve good results. YouTube is the biggest video platform around the globe, so none of the businesses should miss this chance of promotion. In this post, we will go through the latest YouTube trends and it will be easy for you to implement.
Let me tell you more!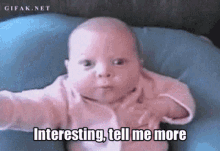 Storytelling and Video Marketing
Storytelling and video marketing have been and will continue to be closely linked. Their combination results in the perfect formula to generate empathy with audiences and motivate much-needed interaction on digital platforms.
In this sense, the creation of short videos in series recounting experiences or exposing the human side of the brand is very effective, especially on Instagram where you can even upload audiovisual material in microformats from 30 seconds to 1 minute capable of uploading to your feed or stories. positively impact your relationship with the audience.
We are not talking about TV spots published on social networks, we are referring to material created exclusively for digital platforms, designed to generate engagement and arouse the interest of Internet users around your brand.
Interactive Videos
The strength of interactive videos is that they provide an immersive experience for audiences and give them the ability to control which part of a product or service they want to learn about. For example, 360° videos offer a very complete vision of augmented reality or virtual reality that have been used successfully in the promotion of hotels, tourist destinations, infrastructure and the like.
Less production and more interaction
The production requirements that were previously necessary for the production of audiovisual material are no longer valid. Many large companies have even ventured into the creation of successful videos with the camera of their Smartphone. This is a trend that is increasing this 2022, since in addition to reducing costs it has a less formal essence with which the public is able to identify. Vlogging, for example, is one of the simple productions tackled even by big celebrities.
However, the quality of the videos remains an imperative. Therefore, on occasions, many brands must carry out larger-scale productions to generate the content that their audience expects. In other words, you have to weigh the results expected from a video against the investment capacity of a company. Although there are really fast and agile formats, on other occasions it is necessary to invest in powerful productions that are up to the brand that you want to communicate.
Direct or live videos
In 2022 there will be many businesses that are dedicated to making live broadcasts of their events or showing their products. These videos are perceived more authentically by the public, keep them engaged for longer and increase interactions up to three times.
Shoppable Videos
We are literally talking about videos of products that can be bought. The trend is to develop tutorials or informative videos in which a link is inserted that leads directly to the purchase, shortening the process for customers and increasing the chances of conversion.