YouTube shorts will have more features for the content creators
Published on 10.10.2022 by Katie Koscienly
YouTube shorts will have a new feature. It seems that YouTube's team is in serious competition with TikTok itself. The latest has outperformed all the platforms and become the most downloaded app in the app store for two consecutive years. YouTube wants to work against TikTok with new features in the 'shorts' feature.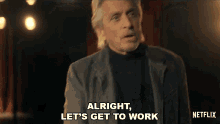 How to use YouTube shorts
YouTube Shorts is a new feature on the platform that allows users to create short, vertical videos. Here's how to use it.
1. Open the YouTube app and sign in.
2. Tap on the camera icon in the top right corner of the main screen.
3. Select "Create a Short."
4. Choose a video clip from your device or record a new one.
5. Edit your video by adding filters, music, or other effects.
6. When you're finished, tap "Publish" to share your Short with the world!
Why should you choose YouTube shorts?
Here are a few key reasons to consider creating YouTube shorts as part of your content strategy. First, they're perfect for mobile viewers. Over 60% of YouTube traffic now comes from mobile devices, and YouTube shorts are designed to be watched on the go. They're also great for getting your message across quickly and concisely - perfect for today's attention-deficient audiences. Finally, they offer an opportunity to test new creative ideas and formats without investing too much time or resources. So if you're looking to add some variety to your content mix or want to experiment with something new, YouTube shorts could be the way to go.
The new feature will be a game changer.
Search Engine Journal experts say that YouTube will add 'narrator voice' in the shorts system by October. It's good news for marketers and advertisers as they will have the same possibilities on YouTube as on TikTok. The biggest game changer for Tiktok was the voice-over system on the videos. You can upload videos on TikTok and integrate some text with the voice narrator. In that way, your fans get the option to listen to the voice rather than read the reader throughout the video. The same feature will be added to YouTube shorts and will be a game changer for companies and advertisers.