Inside tips for YouTube marketing in 2022
Published on 14.02.2022 by Katie Koscienly
Most marketers focus on blogging, SEO-optimized website copy, and targeted social media advertising to drive traffic. At the same time, many forget about the second largest search engine - YouTube. Do you want to know how to optimize your YouTube video for more views and overall higher search engine rankings? You've come to the right place.
Let's share the secret!

What we advise you to do to optimize your YouTube channel
Even if there are ready-made video ideas, it is always good to know what the audience is interested in. To do this, you can use the Google Trends or YouTube Keyword Tool - they allow you to track the frequency of keywords and determine how relevant the topic of the video is. For instance, if you are in Rap industry and want to create videos about Eminem, first check the trends. Google Trends will tell you whether Eminem is popular lately to get more organic reach.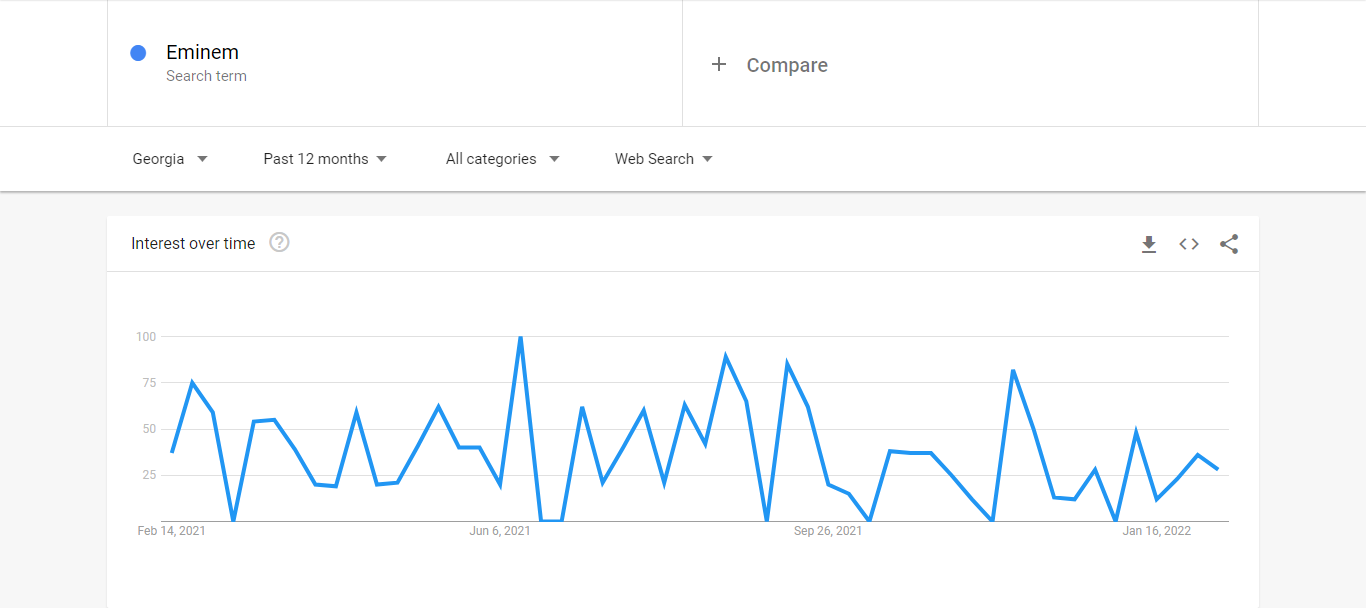 Use keyword in the filename
Search engines place a lot of importance on the alt text of images to determine the context of a page. This rule also works for videos, so using the primary keyword in the video file name is better.
Add a catchy title
The video title should be at least five words to fit the target keyword into a longer phrase organically. At the same time, the title should be catchy and different from hundreds of other similar videos. Always take a look at MrBeast's latest videos - he is a master in writing catchy titles.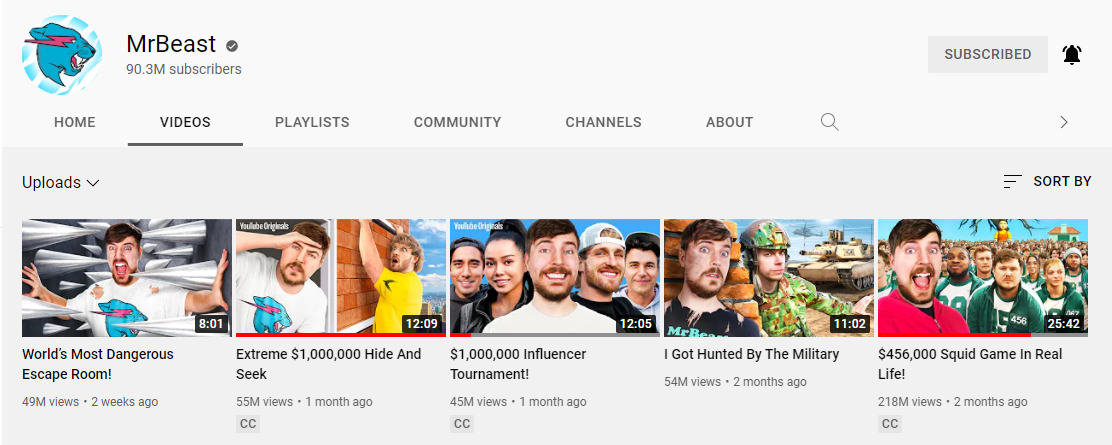 Take care of a quality description.
A good description is an important part of video marketing. Search engines do not yet comprehensively analyze the content of videos, so usually, YouTube relies on the report to determine what the video is about and what topics it covers. The more key phrases YouTube extracts from the description, the better the video will rank. But don't go to extremes and spam keys. A good description should consist of 200 words with the most high-frequency keywords.
Example of bad and uninformative
"Thanks for watching! To not miss new videos, do not forget to subscribe to the channel, leave a like.
Example of a correct and informative description:
"How to create and promote a YouTube channel in 2022? How to get subscribers and views? I have prepared answers to these questions and a couple of ways to promote channels on YouTube in this issue." - This is a perfect description where you see that title, filename and main keyword is ideally inserted there.