Video Marketing Trends for 2021 Guide to YouTube
Published on 06.05.2021 by Annie Shidlovskaya
If you want to make a successful business on YouTube, it is important that you know the trends of video marketing and what's going to stay in 2021. Video has been around for so many years, but there are some changes coming up. In this blog post, we will talk about key points that every Youtuber should know before they get into the industry.
Let us start!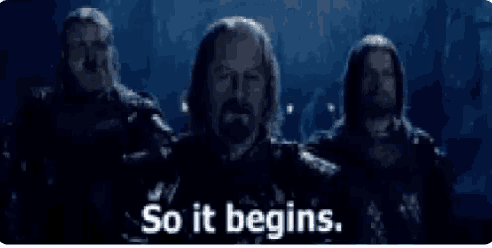 User Generated Content will dominate
TikTok was a big trend in 2020. As of now, hundreds of millions of users are still consuming TikTok content every day for hours. TikTok is not creating any original content - users are creating content that dominates the interest of other people. Why is TikTok so popular? People love to consume content that is made by their friends, family members and people they know. The rise of the user-generated videos will continue in 2021 because it offers a more personal experience for viewers than regular ads or sponsored posts on social media. People are willing to spend time watching someone else's video if it involves them. That's why User Generated content will stay in 2021. If you want to brand position your product on YouTube, then it's better to upload more videos generated by your customers.
How to get user-generated content? here are some tips:
At this point you know that UCG is working, so you don't have to spend a lot of money on video production and editing. It will give you more chances for success because the YouTube algorithm favors posts that have high volume.

Ask your customers or clients to make some videos about their experience using your product/service. Tell them to be honest and don't focus only on the advantages of the products because YouTube users will understand the intention in the end. Honesty is the key when it comes to UGC used for brand promotion.

create contests where users can upload content in exchange for rewards (points, prizes etc);
Influencers market is still trending
If user generated content is not enough? it's time to find influencers who are already popular among potential viewers, so they're likely going into new things like: "sponsored" videos from brands owned by celebrities or social media personalities. These people have thousands of followers which means potential six-figure days in revenue for your brand.
How to get the best influencers on YouTube?
Find influencers on YouTube who are already popular among potential viewers;

Look for the people with a large following, and so far they don't talk about brands or anything that could be considered "sponsored";

Check whether they have a good engagement rate. You can find each video of the influencer and see if they have a good ratio with likes/dislikes and views. Along with it, go further and check comments - what are YouTube users saying and commenting? Are they part of the loyal fan-base of the influencer? If the influencer has a loyal fan-base, then you can start a partnership with them right away. (check the image below - you see that views are around 140k while likes are only 5k. Ratio is around 3% and it's a really good percentage when it comes to authencity! You should focus on influencers that get minimum 2-3% ratio of views/likes)