How to make money on YouTube in 2022 Definitive guide Part II
Published on 11.02.2022 by Katie Koscienly
In the first part of the guide, we talked about how to make money on YouTube. Previously we covered Adsense and performance marketing (affiliate) options for the newbies.
Lets get straight to more strategies!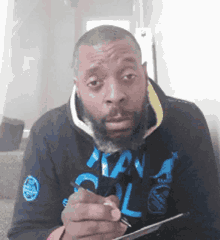 Promotion of other people's channels
This earning method is suitable for experienced YouTube bloggers, SMM specialists and Internet marketers. Promote other people's channels for money. Offer complex promotion services to bloggers and companies: developing a content strategy, setting up ads, interacting with bloggers, maintaining channels.
Donations
This is the monetization of their creativity through voluntary donations. Leave a donation link in the video description. You can accept donations through Donation Alerts. Some of the viewers who like your content will "donate" to the project's development. It is difficult to predict earnings from donations: someone can donate 100$, and someone can donate a few cents. You can also conduct live broadcasts - during the streams, and users will donate more actively. The topics of live broadcasts can be different: communication with the audience, the passage of computer games, reactions to other people's content. YouTube streamers are ready to do things written in the donations - they will even dance a lot!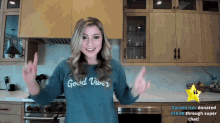 Super Chats and Super Stickers
Another way to monetize streams. This method of earning will become available after you connect to the affiliate program. During the stream, users can, for a fee, make their messages in the chat more visible (highlight in colour) - for this, super chats and super stickers are used.
Sponsors
After you connect to the affiliate program, the sponsorship function will become available. This is a paid subscription to the channel. Users can subscribe to your channel for a fee. You, in turn, can post exclusive content for sponsors - only paid subscriptions will see "private" videos. This is an additional motivation for viewers to subscribe to a paid YouTube channel.
Re-uploading someone else's videos
You don't have to create unique content to make money on YouTube. You can re-upload other people's videos. This is a "grey" way of monetization. For example, you can create channels on different topics and upload other people's videos to them. It's best to compile multiple videos to reduce the risk of a copyright ban.
For example, this is a prevailing direction in entertainment topics. Users make collections of funny videos and publish them on their channels. This direction is prevalent in the English-speaking segment of YouTube.
Thank you for reading till the end!