Spotify for Artists Taking Your Music Career to the Next Level
Published on 23.08.2023 by TF
Are you an independent artist looking to take your music career to the next level? Do you dream of becoming a successful and well-known musician? Well, Spotify for Artists is here to help. With the right knowledge and tools, you can make your dream a reality.
Spotify for Artists provides comprehensive support to independent artists of all levels. The platform offers a host of features, such as setting up accounts, distributing music to streaming services, collecting royalties from your streams, and building an engaged audience. With these tools in hand, you'll be able to utilize the massive reach of Spotify to take your career further.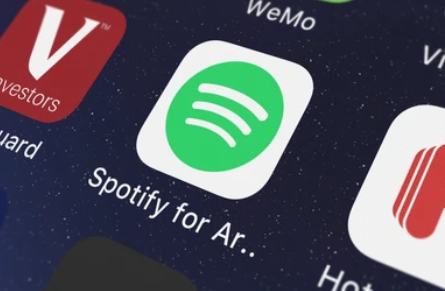 The platform also provides an array of resources and insights to help you understand the streaming industry and make informed decisions about your musical career. With a collection of educational articles and exclusive access to promotional opportunities, you won't want to miss out on what Spotify can do for you and your music. Let's discuss how Spotify for Artists can elevate an artist's music career to the next level.
Why Spotify for Artists Matters
Spotify for Artists is a very useful tool that helps artists to promote their music and build their fan base. It gives them the opportunity to connect with people who are already interested in their music, as well as new potential fans.
The platform provides a range of features that enable artists to get more out of their Spotify presence. The features are listed below:
View real-time stats such as monthly listener count, top songs, and demographics so they can learn more about their audience and tailor content accordingly.

Optimize song placement on playlists curated by Spotify itself or other users.

Add images like album artwork or photos to create an eye-catching profile page.

Get access to exclusive marketing opportunities like promo codes and other promotional tools.

Connect with members of the Spotify team to receive advice, attend workshops, and network.
Spotify for Artists also provides a range of data to help artists understand their music's performance, including insights on streaming trends across countries, regions, and even cities. This allows them to target areas where their music is doing well so they can capitalize on those successes. With this information at their fingertips, artists can make smarter decisions about how best to promote their music to reach more people and build bigger fan bases.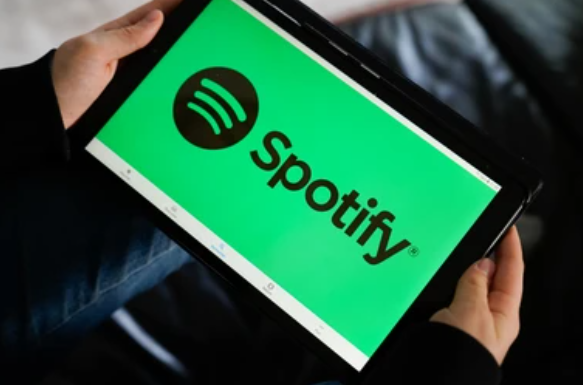 How Can Spotify for Artists Enhance Your Music Career
Spotify for Artists is a powerful tool that can help you take your music career to the next level. With Spotify for Artists, you have access to a range of features and benefits that make it easier to promote your music and connect with fans around the globe.
Global Reach
With over 500 million active users in more than 150 countries/regions, Spotify is one of the largest streaming platforms in the world. As a Spotify for Artists user, you can reach more listeners, expand your fan base to new territories, and create relationships with fans all around the globe.
Connect With Your Fans on a Deeper Level
With features like "Artist Pick" and "Quick-Message Templates," it's easier to engage with fans directly through Spotify. You can reach out to those who follow you, add your music to their playlists, and promote an upcoming show or release. You can even send personalized messages to individual followers to build a sense of community and promote a sense of belonging.
Maximize Your Visibility
Appearing on curated playlists is key to getting noticed on Spotify. With access to detailed analytics, you can identify which of your songs are more popular and start targeting specific playlists that would most likely include them. You can also add your music to the "Release Radar" and have it featured as a personalized recommendation for listeners who follow you.
Showcase Your Talent through Artist Playlists
Spotify allows users to create artist playlists with their music or music from other artists they admire. This is a great way to promote yourself and other musicians. With these playlists, you can create a unique experience for your fans that will give them an insight into who you are as an artist.
Access Valuable Analytics and Performance Data
As a Spotify for Artists user, you will get detailed insights into your music's performance. This includes streaming numbers, demographics of who is listening to your music, and even the number of times your song has been added to a user's library or playlist. Using this data can help you make better decisions about how to promote yourself and get an in-depth look at what works and what doesn't. This eliminates a waste of time and effort.
Schedule Your Releases Strategically
With Spotify for Artists, you can schedule when your next release will go live on the platform. This allows you to take advantage of optimal release dates that could potentially maximize exposure for that track or album. You'll also have access to promotional tools such as pre-release promotion campaigns, which allow fans to hear your music first before everyone else.
Connect and Collaborate with Other Musicians
Spotify for Artists makes it easier to find other musicians who are working on similar projects as you or may be looking for a collaborator. Connecting with like-minded people in the industry can create new opportunities that will expand your career in exciting ways.
Various Monetization Options
With Spotify for Artists, you have access to various monetization options that allow you to earn money from your music. This includes exclusive deals such as artist royalties, brand partnerships, audio advertising, and more. You can also set up custom merch stores and ticket links within the app so fans can stay connected and purchase merchandise or tickets directly from your profile page.
By taking advantage of the many benefits provided by Spotify for Artists, you can take control of your music career and maximize your potential. From connecting with fans on a deeper level to optimizing your visibility, and finding monetization options, it's easier to promote yourself as an artist and make a living doing what you love.
Conclusion
Spotify for Artists is a great way for musicians to take their music career to the next level. With easy access to streaming insights, promotional tools, and other helpful features, alongside its ever-growing user base, artists can find new connections and reach larger audiences on a global scale. From insights into how listeners are engaging with your music and marketing tools to promote yourself, Spotify for Artists is essential for any artist looking to expand their reach and grow their career.