Music Marketing Tips in 2021 for Musicians A Comprehensive Guide
Published on 27.04.2021 by Annie Shidlovskaya
How does it feel to be a musician? Do you want to make music your profession but don't know how? If yes, then this is the blog post for you. We are here to help musicians in 2021 with our comprehensive guide on music marketing tips. The advice we will provide will allow musicians to finally get their songs viral on any platform they choose and become popular without much effort at all!
Understand the needs of your fans
First things first - you should understand your audience. What is the age gap of your audience? Are they young and full of love, or maybe they are middle-aged divorced people? Well, keep a very straight line on your genre and then you'll understand the basic needs of your fans. How to find the perfect audience as a musician? Let's talk about it.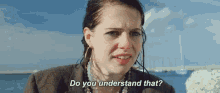 Do you perform rock music? You can find fans here:
-Rock fans at local concerts (or any other music event)
-Rock clubs and bars in your city or town, where you can play a few songs as an opening act for the headliner band.
-Do you perform rock only in your local language? You'll find an audience here: City-Country radio stations around your area that are looking to.
Do you perform rap music? you can find fans here:
-Rap clubs and bars in your city or town, where you can play a few songs as an opening act for the headliner band.
Do you perform acoustic music? You'll find audience here:
-Songwriters' forums online that discuss writing technique, lyrics and songwriting ideas.
-Musicians' message boards that are related to rap and hip-hop music
Do you perform 'country' music? (specific for your country) then you can perform here:
- In the local areas where people mostly listen to your local music and follow the dance culture.
- Keep in mind that local dance culture centers are a perfect place for you to explore and understand the opinion of those people about your music tracks.
Social media promotion for musicians
It's not easy to start with music marketing in 2021. The place is crowded and there are many newbie musicians who want to make a name in this space. We will give you simple, test and proven tips on how to start social media marketing for your music tracks in 2021.
Firstly, create social media accounts particularly for your band or 'solo' career. It's a good idea to create individual profiles for the band members and keep them separate. This is important because social network sites have their own algorithms which can make your account popular or not, depending on how many followers you have.
Secondly, find at least one person in your team who will take care of this task while others are busy with other things. But if you are a 'solo' artist, then you've to take care of everything. Start with a $1 ad on Facebook and see if you are good at targeting. Regular 'page likes' or 'post boost' campaigns can make a difference and influence on your career. The main point is that you've to start somewhere. If someone likes your post (from the Ad campaign) but not your page, then Facebook gives you a chance to manually send them invitations.