Most Popular Hashtags on SoundCloud
Published on 09.10.2023 by TF
Are you interested in knowing the most popular hashtags on SoundCloud? Hashtags are becoming increasingly popular on social media platforms such as Instagram, Twitter, and now SoundCloud. What are hashtags and why should you use them?
Hashtags are simple words or phrases preceded by a hash sign (#). It's a way to categorize content into searchable topics and allow users to find related content. By using hashtags, your content is more likely to be found by other users who have an interest in similar topics. On SoundCloud, it can help you find new followers and engage with existing ones.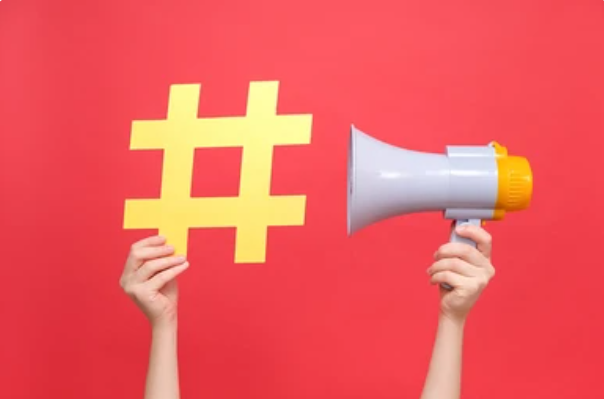 So, what are some of the most popular hashtags on SoundCloud? In this blog post, we'll discuss the top hashtags on SoundCloud and the best practices for using them. Let's get started.
The Power of Hashtags on SoundCloud
Using hashtags is one of the most powerful tools for SoundCloud users to reach a larger audience. Hashtags act as keywords, allowing users to search and discover specific genres or themes. They allow tracks to be more visible and easily accessible, helping the artist reach a wider market.
The power of hashtags on SoundCloud cannot be underestimated. Here are just a few ways they can help you get the most out of your experience:
Discover music you wouldn't have found otherwise. Hashtags can be used to search for tracks and playlists with specific topics. This is a great way to find new music that fits your taste.

Easily track popular topics. A simple hashtag search gives you an immediate snapshot of what's trending within the SoundCloud community.

Easily share music with friends. Adding hashtags to your posts makes it easier for people to find and share your favorite tracks.

Promote your music. Hashtags can be used to promote your tracks by making them more discoverable on the platform.
With the power of hashtags, you'll find it easier to discover, share, and promote music on SoundCloud. So, make sure to use them wisely. Using hashtags strategically can be beneficial for both artists and listeners. Artists can even create custom hashtags to build stronger connections with their fans and promote their music more effectively. This is especially helpful for emerging artists, as it helps them build relationships with other music creators and gain more exposure.
"In the realm of SoundCloud, hashtags are the currency of discovery, allowing your music to find its rightful audience."
Top Music Hashtags on SoundCloud
When it comes to music promotion on SoundCloud, hashtags are essential for getting your content discovered. The right hashtags can help increase the reach of your tracks and give them a much-needed boost and exposure.
Here are some of the top music-related hashtags on SoundCloud:
#music - A general hashtag that can be used for any kind of music.
#newmusic - Get your new tracks seen by tagging them with this one.
#hiphop - Great for hip-hop-related content only.
#electronicmusic - Perfect for electronic music styles like EDM, house, and techno.
#rock - This hashtag is all about classic rock and alternative.
#indiemusic - Use this for indie acts and up-and-coming artists.
#popmusic - Great for pop songs of any era or genre.
#soul - Use this one for soul and R&B tracks only.
#jazz - A hashtag specifically for jazz music.
#classicalmusic - This one is all about the classics.
Make sure to use the most relevant and popular hashtags for the genre of music you're sharing, as well as any other music-related hashtags that could help your tracks get noticed. Experiment with different hashtags to see which ones are most effective for your content and cause greater engagement.
Hashtags for Music Challenges and Collaborations
Here are some popular Music Challenges and Collaborations hashtags you can use:
#Musicchallenge

#Musicalcollab

#Songwritingcollab

#Musiccoverchallenge

#Musicbeatbattle
Hashtags for SoundCloud Promotion and Marketing
Here are some hashtag ideas that can help promote and market your music on SoundCloud:
#SoundCloudPromo

#SoundCloudExclusive

#NewMusicFriday

#DiscoverMeOnSoundCloud

#SoundCloudOriginals

#IndieArtist

#MusicLover

#SoundCloudRap

#EDMArtist

#SoundCloudFam
These hashtags can be used in combination with other tags that relate to your specific genre of music so that your posts will reach a wider audience.
Tips and Best Practices for Using Hashtags on SoundCloud
When using hashtags on SoundCloud, it's important to be strategic and pick the right ones for your music. Here are some tips and best practices to help you get started.
Select hashtags that are relevant to your music genre, track, or theme: This will help to ensure that you reach the right people who would be interested in your music and connect with them.

Research popular and trending hashtags related to your music: Look at what other artists in your genre are using and also see what other hashtags could be useful for connecting with potential fans.

Mix popular and niche hashtags: Don't just use only the most popular ones, as they can be overused. Instead, try mixing in more specific or niche hashtags to help you stand out from the crowd.

Use location-based hashtags: You can use hashtags with your city or country's name to reach more local fans and engage with them.

Create your unique hashtag to establish your brand identity: This is a great way to create a personal connection with people who like your music and help to build a loyal fanbase.

Limit the number of hashtags: Too many hashtags can be overwhelming, so try not to go overboard when using them on SoundCloud. Stick to two or three at most for each post.

Be specific and descriptive: When possible, use longer phrases rather than single words as they will be more effective in helping you reach the right audience.

Actively engage with hashtag communities: You can post comments and join conversations to create a connection with your potential fans, which can be more powerful than using hashtags alone.

Promote your hashtags on social media: Make sure you share your SoundCloud posts on other platforms such as Twitter and Instagram with the same hashtags so that those accounts are linked together for easier discovery and engagement.
By following these tips and best practices, you can ensure that you're getting the most out of using hashtags on SoundCloud to help promote your music.
Wrapping Up
With the ever-growing popularity of Soundcloud, hashtags have become an essential part of any successful content strategy. Knowing the most popular hashtags can help you reach more people and gain greater visibility on the platform. Now that you know some of the top hashtags on Soundcloud, it's time to start using them in your posts. Make sure to use relevant tags for each post, as this will ensure your content is seen by a larger audience. Lastly, remember that consistency is key; if you stick with it long enough, you will eventually see great results.