Master the art of YouTube Shorts hashtags
Published on 05.05.2023 by Sofia N
YouTube Shorts is a new vertical video feature from YouTube that allows users to create short-form video content. Similar to TikTok, YouTube Shorts has become a popular platform for online creators to showcase their talent and connect with their audiences. And just like any other social media platform, hashtags play an essential role in helping users discover your content and increase your reach. YouTube Shorts hashtags work the same way as traditional YouTube hashtags, and they help categorize your videos and make them easily discoverable in search results. Using the right hashtags in your Shorts videos can help you boost your views and get more engagement from your followers. (check the image below - if there was no hashtag, the video won't be visible for me. Optimizing with the hashtags, YouTube shorts will reach 10x more people than you can imagine)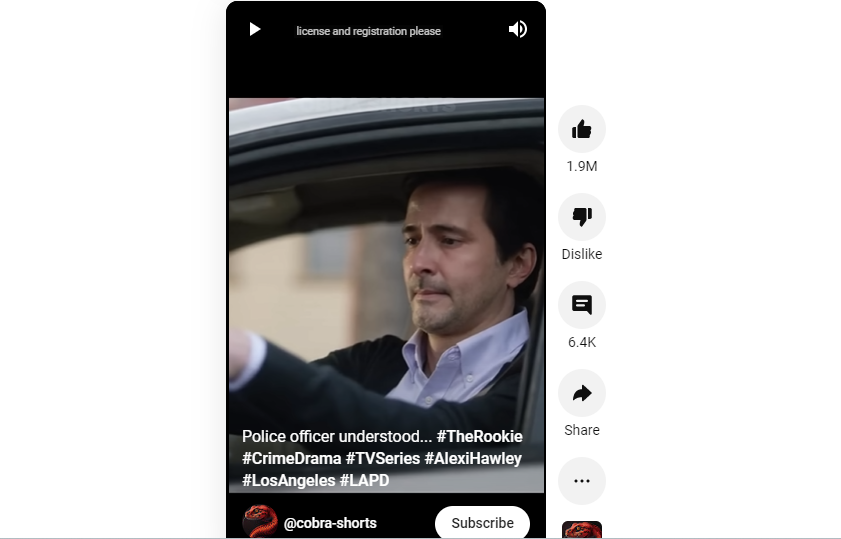 YouTube shorts hashtags research in 2023
Researching the right hashtags for your YouTube shorts can seem overwhelming, but it's an essential part of optimizing your content for better reach and engagement. Here are some tips to help you conduct research for YouTube hashtags:
Identify your target audience
Think about who you're targeting with your video content and what keywords or phrases they might search for. Use audience insights and analytics to gather data on your viewers and understand what topics interest them.
Look up trending hashtags
Do some research on popular and trending hashtags within your niche or industry. Look for relevant hashtags that are generating high engagement rates, and start experimenting with them to see how they perform with your audience.
Research your competition
Look up your competition and see what hashtags they're using in their videos. This can give you some ideas for new hashtags or provide inspiration for how to use them in your own content.
Use YouTube's auto-suggest feature
As you're typing in hashtags, YouTube's auto-suggest feature will provide suggestions based on what's popular and relevant. Use this feature to expand your list of potential hashtags and find new keywords to target.
Test and refine your hashtag strategy
It's essential to test and track the performance of your hashtags. Once you've identified your target hashtags, use them consistently and monitor their performance to see which ones are generating the best results. Refine your strategy based on your data to continue improving your reach and engagement.
How to Add Hashtags on YouTube Shorts
Adding hashtags to your YouTube Shorts can help increase your video's visibility and reach a larger audience. Here are the steps to add hashtags to your YouTube Shorts:
Record or upload your YouTube Short video.

Before publishing your video, click on the "Add Details" button.

In the "Details" section, you'll see an option to "Add Hashtags".

Enter relevant hashtags that are related to your Shorts video. Make sure to use specific and relevant hashtags that can help categorize your video and make it more discoverable.
You can add up to three hashtags on your YouTube Short video. Keep in mind that using too many hashtags can make your content look spammy and negatively impact your video's performance. By adding relevant hashtags to your YouTube Shorts video, you can give your content a boost and reach a larger audience.