How To Promote Your SoundCloud Tracks
Published on 04.05.2023 by Sofia N
With over 76 million registered users, Soundcloud provides a huge potential audience for your music or podcast. As an aspiring musician or producer, SoundCloud can be an incredibly valuable platform to showcase your talent and get your work out there. With millions of users and a vast library of music, SoundCloud provides a level playing field for emerging artists to get their music out there. However, just uploading your tracks to the platform isn't enough to ensure success. To truly stand out and gain recognition, you need to actively promote your SoundCloud tracks.
With so much content on the platform, it can be difficult to stand out and gain followers. That's why using the right tactics is crucial for getting your content discovered by the right people. In this blog post, we'll explore some effective strategies to help you promote your SoundCloud tracks and get the attention your music deserves. Whether you're just starting out or looking to take your music career to the next level, these tips will help you gain more plays, followers, and ultimately, success on SoundCloud.
Individual Tracks On SoundCloud
SoundCloud tracks are audio recordings uploaded to the SoundCloud platform, which is a music sharing and streaming service. These tracks can be created by musicians, DJs, producers, or any other type of audio creator. SoundCloud provides a platform for users to upload, share, and promote their music, making it an excellent resource for emerging artists to get their work noticed. SoundCloud tracks can be listened to and discovered by millions of users worldwide, and the platform offers various tools and features to help artists promote their music and build their fan base. Overall, SoundCloud tracks are a fundamental aspect of the platform, providing a place for artists to showcase their work and connect with their audience.
How Does SoundCloud Work?
SoundCloud is a music sharing and streaming platform that allows users to upload, listen to, and share audio content. So it's both, for music lovers, as well as content creators. Here's how SoundCloud works:
Creating an account: To use SoundCloud, you need to create an account. Once you sign up, you can upload your audio tracks, create playlists, and interact with other users on the platform.
Uploading tracks: SoundCloud allows users to upload their music and audio content in various formats, such as MP3, WAV, and FLAC. Once uploaded, the tracks are added to your profile, where other users can listen to them.
Listening to tracks: Users can browse SoundCloud to discover new music, playlists, and artists. They can search for specific tracks or genres and follow their favorite artists to receive updates on new releases.
Interacting with other users: SoundCloud allows users to like, repost, and comment on tracks. This feature helps artists to connect with their audience, receive feedback, and gain more exposure.
Promoting tracks: To promote their tracks, artists can use various SoundCloud features, such as tags, descriptions, and artwork. They can also share their tracks on social media platforms and collaborate with other artists to reach a wider audience.
It should be noted here that SoundCloud is somewhat of an "underground scene" for many musicians. It's the place where everybody starts their career and gains initial fanbase. Chances are, you will break into the mainstream much easier if you manage to create a loyal fanbase out of your SoundCloud listeners.
How Do You Upload A New Track On SoundCloud?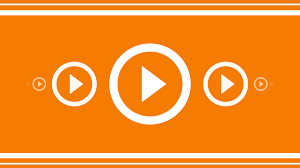 If you are a newbie musician wanting to get started on the platform, you should be aware of the very basics. Mostly technical things. To upload a new track on SoundCloud, you can follow these steps:
Log in to your SoundCloud account: Go to the SoundCloud website and log in to your account. If you don't have an account yet, you can create one for free.
Upload the track: Click on the "Upload" button located on the top right-hand corner of the screen. Drag and drop your audio file into the upload box, or click on the "Choose a file to upload" button to browse for the file on your computer.
Add track information: Once the file is uploaded, you'll be taken to a new page where you can add track information. Enter the track's title, artist name, genre, and any other relevant information. You can also add a track description and tags to help people find your music.
Choose your privacy settings: You can choose to make your track public, private, or unlisted. Public tracks can be discovered by anyone on SoundCloud, while private tracks are only accessible to people you invite. Unlisted tracks can be accessed by anyone who has the link, but they won't appear in search results.
Add artwork: To make your track more visually appealing, you can add artwork to accompany the audio. You can upload an image file or choose one from SoundCloud's library.
Save and publish: Once you've added all the necessary information, click on the "Save" button to publish your track on SoundCloud. Your track will now be available for others to listen to and discover.
Uploading a new track on SoundCloud is a pretty straightforward process that can help you get your music out there and connect with your audience.
How Do You Promote Your SoundCloud Tracks?
Promoting your SoundCloud tracks is essential to getting your music heard by a wider audience. Here are some effective strategies to promote your SoundCloud tracks:
Share your tracks on social media: Use your social media accounts to share your tracks with your followers. Share your tracks on Twitter, Facebook, Instagram, and any other platforms where you have a presence. Encourage your fans to share your tracks with their followers as well.
Collaborate with other artists: Collaborating with other artists is an excellent way to get your music heard by a new audience. Reach out to other artists in your genre and see if they would be interested in collaborating on a track.
Use SoundCloud's promotional tools: SoundCloud offers several promotional tools, such as Promote on SoundCloud and Repost by SoundCloud, which can help you get your tracks in front of a wider audience. These tools allow you to reach new listeners and increase your plays and followers.
Engage with your audience: Respond to comments on your tracks and interact with your fans. Engaging with your audience can help you build a strong community of fans who are more likely to share your music with others.
Submit your tracks to music blogs and playlists: Reach out to music blogs and playlist curators and see if they would be interested in featuring your tracks. Getting your tracks featured on popular blogs and playlists can help you gain more exposure and reach a new audience.
Use targeted advertising: Consider using targeted advertising to promote your tracks to a specific audience. Platforms like Facebook and Instagram allow you to target your ads to people who are interested in your genre of music.
Promoting your SoundCloud tracks requires consistent effort and dedication. By using a combination of these strategies, you can increase your plays and followers and get your music heard by a wider audience.
Conclusion
SoundCloud is a powerful platform that offers music creators a chance to share their work with the world and connect with their audience. Whether you are a new artist trying to get your name out there or an established artist looking to expand your reach, SoundCloud provides you with the tools you need to promote your music and grow your fanbase. By following the tips outlined in this article, you can increase your plays, followers, and engagement on SoundCloud, and take your music career to the next level. Remember, promoting your music is a continuous process, so stay consistent and keep creating quality content to stay relevant and grow your audience.