How to Get the YouTube Verified Badge In 6 Easy Steps
Published on 21.05.2023 by Sofia N
Are you ready to take your YouTube channel from amateur to professional status? If you answered yes, then you're in luck. The holy grail of YouTube—the verified badge—is within reach. The YouTube verified badge is a powerful symbol and marker of success for any channel, and it can help expand your reach and reputation on the platform. But how do you go about getting the badge? Don't worry, we'll tell you everything you need to know right here. In this guide, we'll break down the ins and outs of how to get the YouTube verified badge into six simple steps. By following our advice, you can take your YouTube channel from fledgling to pro status quickly and easily.
What Is the YouTube Verified Badge?
The YouTube Verified Badge is a symbol of authenticity that means you're an official channel for the content you're sharing—it's a sign of trustworthiness and authority. It looks like a checkmark next to your channel name and helps viewers easily identify the real deal among imposters. Getting verified can also grant you access to features like custom thumbnails, live-streaming privileges, and more. Additionally, it's a great way to stand out from other users and improve your visibility on the platform. So if you're serious about growing your YouTube channel, getting verified is something worth considering!
Step 1: Meet YouTube's Eligibility Requirements
Earning the YouTube verified badge is serious business! The process starts with making sure you meet YouTube's eligibility requirements. To be eligible for verification, you must have:
An active YouTube channel for at least 30 days

A channel that has 100,000 subscribers or more

An updated profile photo

A channel art banner that matches your brand and style

Uploaded content within the past 6 months
Keep in mind that YouTube can still deny your request, even if you meet all the criteria. So make sure to check back periodically to re-apply if necessary. Once you've made sure you're eligible, it's time to dig deeper and make sure your channel is really ready to become verified!
Step 2: Create a Google Account (If You Don't Already Have One)
If you don't already have a Google account, you'll need to create one before moving onto the next step. To create a Google account, head to the Google sign up page. There, you'll be asked to enter in your name, birthdate and gender. Next up is your username—this will become your email address and be used by YouTube to contact you if necessary. Once you've completed this form (and read through their terms of service) hit the "Next Step" button!
Once that's done, you just need to type in a password—probably one of the most important steps in the entire process! Make sure that it's something unique and strong (at least 8 characters with lowercase letters, uppercase letters numbers and symbols). Then click "Next Step" once again and you'll be officially signed up for a Google account!
Step 3: Create a Google Support Profile
The third step to getting the YouTube Verified Badge is to create a Google Support Profile. This is a crucial part of the process, as Google Support will be reviewing your application.
Here's what you need to do:
Visit Google Support and create a profile

Fill in all the required information, including name, email address and a password

Add your URL for YouTube channel verification

Add any other relevant information about yourself and your channel

Once you have submitted your profile, wait for it to be approved by Google Support
Once you've done all this, you will be on your way to receiving the YouTube Verified Badge!
Step 4: Fill Out the Verification Form
Now that you've waited for the email from YouTube, it's time to fill out the verification form. This is an important step because it helps YouTube to confirm your identity.
The form itself is quite straightforward and will ask you for details like:
Your full name

A profile photo

Your YouTube channel name

Videos, playlists and/or other content you would like to include in your verification request

Other details about your eligibility such as if you are a news organization or have trademarks associated with your channel

And any proof of identity such as passport, driver's license or other government issued ID.
Most importantly, make sure that the name on the channel and the proof of identity match up. This helps YouTube confirm who you are and makes them more likely to approve your verification request.
Step 5: Wait for YouTube to Review Your Request
The fifth step in getting the YouTube Verified Badge is to wait for YouTube to review your request. YouTube will review your channel and make a decision whether to grant you the verified badge or not. This process can take up to four weeks, and you may be asked for additional information during this period. It's important to note that not every channel will receive the verified badge, even after they meet all of the criteria. It is ultimately up to YouTube's discretion which channels are approved for verification and which are not. So waiting for their response can be a bit of a waiting game. To help increase your chances of getting your channel verified, make sure that your channel is active and has regular content being uploaded. Additionally, having a large number of subscribers can also help in having your request approved faster.
Step 6: Follow the Verification Process
Once you've submitted your verification application, the next step is to just wait. YouTube will take some time to review your application and make a decision. This can take up to two weeks, depending on how many applications are being processed. When the platform makes the decision, they'll send you an email with their verdict. Depending on that verdict, you might also get additional steps to complete in order to complete the verification process. For example, if YouTube requests more information or documents from you, it's important that you submit those as soon as possible. If everything goes okay and there are no issues along the way, you should get your verified badge within 3-4 weeks of submitting your application.
Why You Should Get the YouTube Verified Badge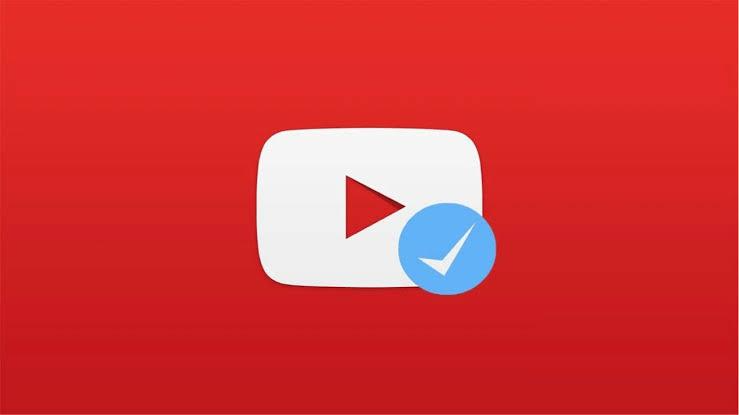 Getting the YouTube Verified Badge has a lot of benefits. It helps to distinguish your channel from other channels that may be using your name, and it shows people that you and your content are legitimate. Having the badge also shows your viewers that you have been reviewed by YouTube for eligibility for the badge, which increases their trust in you and gives them confidence that your content is of high quality. Additionally, a verified status can increase traffic to your channel since users can easily recognize it as genuine.
YouTube also knows that having a verified account provides more credibility, so they won't hesitate to promote verified accounts to the top of their search results. This means more people will find your videos faster and be more likely to watch them, leading to increased engagement with potential customers or followers who are interested in what you have to offer.
Tips to Help Your Request Get Approved Quicker
You're almost there! Here are a few tips to help your request get approved quicker:
Check Your Eligibility
On the verification request page, make sure you're eligible for the verified badge. You need to be an individual channel, have 100,000 subscribers or more, and meet YouTube's minimum channel criteria.
Complete Your Channel Profile & Customize Your Page
Having a complete channel profile creates trust with viewers and makes it easier for YouTube to verify who you are. You should also make sure your channel looks professional and trustworthy by customizing your page and adding as much information as possible. This includes adding an appropriate profile picture and custom header image, filling out every field of your "About" page, and linking all of your other sources.
Have an Active Channel
It doesn't hurt to show YouTube that you're serious about your content by consistently creating new videos and engaging with viewers on social media. Make sure you're also following YouTube's Community Guidelines & Terms of Service. Remember that having a verified badge isn't the only way to prove the authenticity of your work—it has more to do with showing YouTube that you're a legitimate channel and deserve to be respected by viewers. Keep up the good work!
Keeping Your Badge With Good Content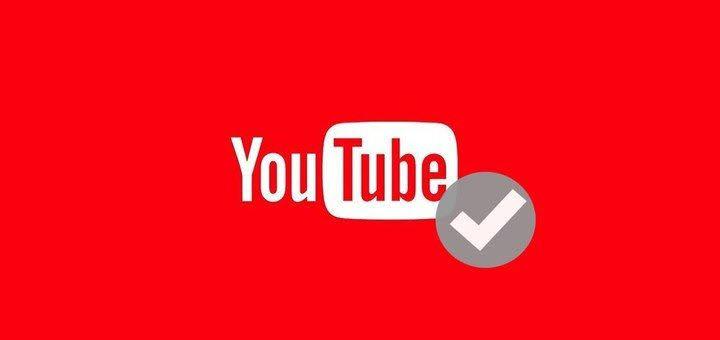 Getting that coveted YouTube verified badge is only half the battle, though. Once you've got it, the key is to keep it, which basically boils down to keeping your content relevant and up-to-date.
Consistently Post Quality Videos
When you post videos frequently, the YouTube algorithm will take notice and recommend your videos more often. Posting on a consistent schedule also keeps viewers engaged and hooked on your channel. Just make sure your videos are always of high quality — watching poor videos ruins the experience for viewers and may even cause them to unfollow you!
Engage With Viewers
Interacting with viewers is key for keeping them around — this way, they know that there's a real person behind their favorite channel. Ask questions in the comments section of your videos, create surveys or quizzes related to your channel's content, or just take the time to comment back on comments from viewers (good or bad). Doing these things can go a long way in creating a sense of community with both new and loyal viewers alike!
Conclusion
Achieving the YouTube Verified Badge is a great way to make sure your channel is recognized and appreciated by both the YouTube community and its viewers. With the right steps and a bit of patience, you can get your channel verified and join the ranks of the many successful and influential YouTube content creators that have already made it. The badge is an important symbol of your success, and it also helps to protect your channel from impostors. Take a few simple steps to make sure your channel is eligible, and you will be able to join the ranks of those who have demonstrated their commitment to quality content. With the right steps in place, you can proudly display your verified badge and enjoy the many benefits of having an official YouTube channel.