How to Effectively Promote Your Music on SoundCloud
Published on 09.10.2023 by TF
Are you an aspiring music artist or musician looking for ways to promote your music and get noticed? Are you already using SoundCloud but are still struggling to gain traction?
It's a fact that the competition in the music industry is fierce, so it's more important than ever to make sure that you're doing everything you can to get your music out there the right way. Promoting your music on SoundCloud is a great way to reach new fans and build relationships with other musicians. How do you go about doing this effectively?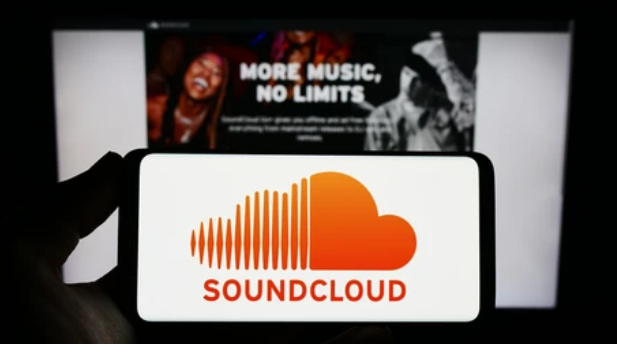 In this blog, we will discuss how to make the most of SoundCloud to effectively promote your music. We'll provide tips on how to use their features like tagging and hashtags, setting up playlists, creating engaging content for fans, and much more.
The Importance of Effective Promotion for Musicians
In the music industry, effective promotion is essential for success. Without a strong marketing strategy, it can be very difficult to stand out and get your music heard. Effective promotion can help musicians reach a larger audience, build their fan base, and increase recognition for their work.
Here are some key benefits of effective promotion for musicians:
Improved visibility. By creating engaging promotional content, your music gets to be seen by more people. This could lead to new opportunities, such as getting booked for live performances or having your songs featured on radio stations.
Increased revenue. When more people become aware of your music, they are more likely to purchase it. This could lead to increased sales and streams, which in turn can lead to a bigger paycheck for the musician.
Develop relationships with industry professionals. Effective promotion can also help musicians build relationships with industry professionals, such as record labels and music artists. Networking is an essential part of the music industry, and effective promotion can help you make connections that may open up new doors and opportunities.
Build credibility. Quality promotional content can showcase your skills and demonstrate your commitment to your craft. This will make potential fans, industry professionals, and other musicians take notice of your work.
Effective promotion should be an integral part of any musician's strategy. By taking the time to craft a strong promotional plan, you can ensure that your music is seen by more people and that it has a greater impact on the industry. With the right approach, effective promotion can be the key to success in the music industry.
"Promotion is not just about selling your music; it's about building connections, nurturing a community, and leaving a legacy through your art."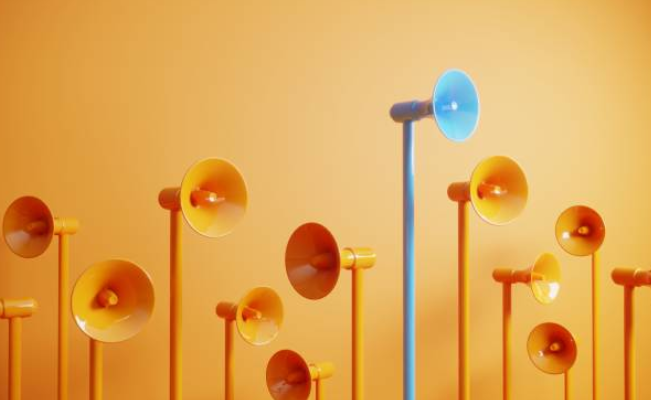 Ten Effective SoundCloud Promotion Techniques
SoundCloud promotion is an important factor in the success of any artist's career. It allows them to reach new audiences, generate more streams and downloads, and increase their chances of gaining recognition in the industry.
Here are some effective SoundCloud promotion techniques that you can use to help your music get noticed:
Create a Killer SoundCloud Profile
Having an eye-catching and well-built profile can be an effective tool for gaining attention on SoundCloud. When creating your profile, it's important to include a clear photo of yourself or your logo and make sure that all the information is filled out completely. Your bio should be descriptive and include the genre of music you create, any general info about your sound, and any other relevant facts like past projects. Lastly, link to your website and any other social media profiles like Instagram, Twitter, and Facebook.
Produce Top-Notch Music for SoundCloud Success
Creating high-quality music is key to getting attention on SoundCloud if you want people to listen to your music and share it with their friends. Aim to create high-quality tracks that are interesting and unique. Don't be afraid to experiment and try something different. If you can grab people's attention, they are more likely to listen and repost your music.
Utilize SoundCloud Tags and Metadata
It's important to use relevant tags when you upload a track on SoundCloud so that it appears in the right search results. It's also important to use a descriptive title, add a relevant album artwork image, and provide extensive track description information like credits and lyrics.
Engage with the SoundCloud Community
Connecting with other SoundCloud users is an essential part of success on the platform. Reach out to DJs, producers, labels, and other musicians that have a similar genre or style as you do. Follow them on SoundCloud, comment on their tracks, give feedback, and share them in your music channels and playlists. This can help you build relationships with influential people in the industry and gain more exposure to your music.
Promote Your SoundCloud Music on Social Media Platforms
It's important to make sure that your music and SoundCloud profile are shared across other social media platforms. Post links to your tracks on Twitter, Instagram, Facebook, YouTube, and other networks. It's also a good idea to create a hashtag for your "artist name" so people can easily find your content.
Maximize Exposure with SoundCloud Repost Networks and Playlists
Joining repost networks or creating playlists is another great way to gain exposure on SoundCloud. Repost networks allow you to get connected with other artists who are willing to repost each other's tracks in exchange for plays, likes, or followers. You can also create playlists of similar music styles as yours and invite listeners to check out the playlist.
Gain Insights with SoundCloud Analytics
Utilizing SoundCloud's analytics feature helps to gain insights into your music's performance. You can use this feature to track your plays, likes, and followers over time, and gain an understanding of who is engaging with your music. This information can help you adjust your strategy and optimize it for better results.
Collaborate with SoundCloud Influencers and Music Bloggers
Working with influencers or having your tracks featured on music blogs can be a great way to increase exposure for your sound. Reach out to popular influencers in the industry that have large followings on SoundCloud and see if they may be willing to promote or collaborate with you. Similarly, submit your music to music blogs and other popular sites so that people can easily find it.
Monetize Your SoundCloud Presence
There are several ways to monetize your presence on SoundCloud, such as setting up a Tip Jar or Patreon page where people can donate money for your music or partnering with record labels who will pay for exclusive rights to stream your tracks.
Stay Consistent and Evolve Your SoundCloud Strategy
To be successful on SoundCloud, it's important to consistently upload content and promote it across multiple platforms. As your audience and engagement grow, you should keep up with industry trends and re-evaluate your strategy regularly. This can help you stay ahead of the competition and maximize your exposure on SoundCloud.
By following these effective Soundcloud promotion techniques, you can gain traction quickly and get the recognition you deserve for your hard work. Remember to stay consistent, engage with the community, and keep evolving your strategy
Conclusion
Promoting your music on Soundcloud can help you build an audience and gain the recognition you need to make it in the music industry. It is a great platform for musicians of all levels, from amateur bedroom producers to professionals with major labels. With careful strategizing and engaging content, you can make sure that your music reaches its intended audience and stands out from the crowd. Keep in mind that consistency is key, so make sure you keep up with building relationships and producing high-quality content regularly. Best of luck!