How to Deactivate Likes or Dislikes on YouTube
Published on 17.05.2023 by Sofia N
Have you ever wanted to disable likes and dislikes on YouTube? Maybe you've noticed that certain videos have a lot more likes than dislikes, or vice versa. Or, maybe you're a content creator and want to know how to control the comments section of your videos. No matter what the reason, understanding how to tweak the like/dislike system on YouTube can lead to a better user experience for everyone. Deactivating likes and dislikes might be the best solution for your YouTube account. We're going to walk you through the process step-by-step, so you'll have the necessary knowledge to make an informed decision when it comes to deactivating likes and dislikes on YouTube.
Overview of YouTube's Like or Dislike Feature
YouTube's Like or Dislike feature is an easy way for users to directly engage with the content they watch on the platform. Whether you're laughing at a funny video, enjoying a riveting TED Talk, or mesmerized by beautiful nature photography, YouTube's 'Like' and 'Dislike' functions make it possible to express your opinions and reactions to whatever you're watching. It's important to note that likes and dislikes are visible to other viewers, so you should consider them carefully before taking any action. If you want to avoid creating an audience opinion of your views, it's best to deactivate the Like or Dislike feature altogether. Keep reading to learn how.
Reasons Why You Might Choose to Deactivate Likes or Dislikes on YouTube
You may be considering deactivating likes and dislikes on YouTube for a variety of reasons. You might feel that feedback on your videos can be overly critical, or you simply don't want to display social proof when viewers land on your channel. Regardless of the reasons, it is relatively easy to deactivate both likes and dislikes on YouTube.
Here are some of the top reasons why you might choose to disable them:
You want to reduce negative feedback and criticism from viewers

You want more control over how people interact with your content

You want to display more professional branding without the distractions of likes and dislikes

You don't want viewers to rely on the feedback from others before engaging with your content

You don't want the thumbs up/down feature associated with your brand
How to Deactivate Likes or Dislikes on YouTube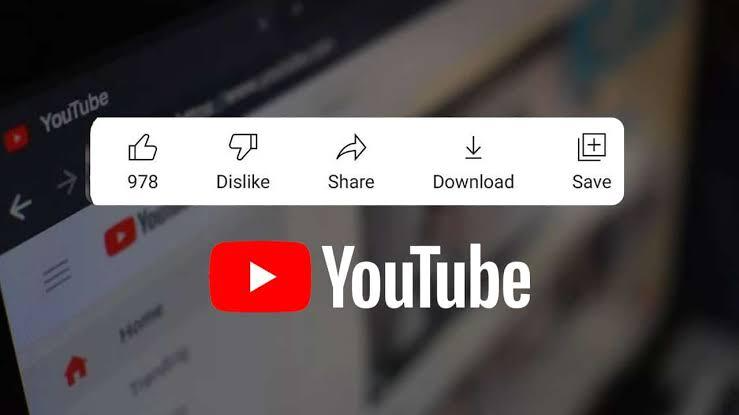 When it comes to deactivating Likes or Dislikes on YouTube, the process is quite simple. Here's what you need to do:
Log into your channel and click on YouTube Studio (Beta).

Select Settings from the menu on the left-hand side.

Scroll down until you see "Likes and Dislikes", expand the drop-down menu and select "Don't show likes or dislikes".

Click Save Changes and that's it!
When deactivating Likes or Dislikes on YouTube, viewers won't be able to see public statistics about how many likes/dislikes a video has received, which is great if you're trying to avoid trolls or other negative comments. Additionally, this also allows you to focus more on creating good content without worrying about what other people might think of it!
Tips to Avoid Receiving Unwelcome Reactions on Your Videos
It's a bummer when you post your video but get a negative reaction in the form of dislikes or negative comments. Getting this kind of response can be discouraging and make you think twice before posting your next creation. But there are some things you can do to prevent it from happening! Here are some tips to ensure that your video gets a positive reaction:
Take the time to research what people are looking for and make sure your content is up-to-date, relevant, and visually appealing. People are more likely to like or comment on something that they see as valuable, so keep this in mind when creating content.

Stay actively engaged with your audience by responding to their comments and questions. Doing this will show them that you value their input and they're more likely to be engaged with what you're creating in the long run.

Make sure that all facts presented in your video are accurate and up-to-date. People appreciate it when you do your due diligence in providing current information, and you'll be more likely to receive positive reactions if people trust the accuracy of what's being presented.
How to Check Your Likes or Dislikes After Deactivating Them
If you want to make sure that the likes or dislikes are actually deactivated, there are a few simple steps you can take. Once the feature is disabled, you won't be able to see or interact with any likes or dislikes on your channel. However, it's still possible to check your history and see if the changes were applied correctly. Here's how:
Navigate to your YouTube channel and click on "Analytics" in the sidebar menu.

Click on "Engagement" and select "Likes & Dislikes" from the drop-down list.

Scroll down until you find "Dislikes" and check to see if it says "Disabled" next to it. If so, then congratulations! You have successfully deactivated your likes and dislikes on YouTube.
If you want to double check that your likes and dislikes are really disabled, simply look at any videos on your channel and confirm that there's no like or dislike buttons visible anymore — this is a surefire way of knowing that the feature has been successfully deactivated for good!
Advantages and Disadvantages of Disabling Likes or Dislikes
You might be wondering if disabling likes and dislikes on YouTube is a good idea. Here are the pros and cons:
Advantages
Disabling likes and dislikes can protect your channel from malicious or unfair reviews, and keeps your videos from being judged on likes or dislikes alone. It can also keep trolls from spamming your videos with low ratings, giving you more control over how people view your content.
Disadvantages
Disabling likes and dislikes may also make it difficult to assess how successful a content creator is, as the number of likes, dislikes, and comments can be used to gage popularity. Disabling them may also discourage viewers from watching or engaging with a video, as they won't know what other people think of it.
So while there are some benefits to disabling likes and dislikes on YouTube, there are also potential drawbacks that you should consider before doing so. Ultimately, it is up to you to decide if disabling them is the right choice for you and your channel.
What Users Can Do if Likes/Dislikes Are Too High/Too Low
If you're watching YouTube videos, you may have noticed that there are likes and dislikes underneath them. If you're like most users, you might be wondering how to deactivate these ratings. We'll tell you how.
Unlike Likes/Dislikes
First and foremost, anyone can choose to deactivate these ratings if they feel they are too high or too low. This can be done by going into their settings and choosing the appropriate option. It's important to note that this will only apply to their own profile - other viewers will still be able to like or dislike the video.
Remove Likes/Dislikes from Your Channel
If you want to take it a step further, you can choose to remove likes or dislikes from your YouTube channel altogether. This is a great way for creators who want to focus on the content rather than the number of likes or dislikes it gets. To do this, simply go into the YouTube Studio settings and make the necessary adjustments.
Once these reactions have been removed from your channel, they cannot be added back in at a later date - so make sure this is right for your channel first!
Managing Likes or Dislikes on Your Videos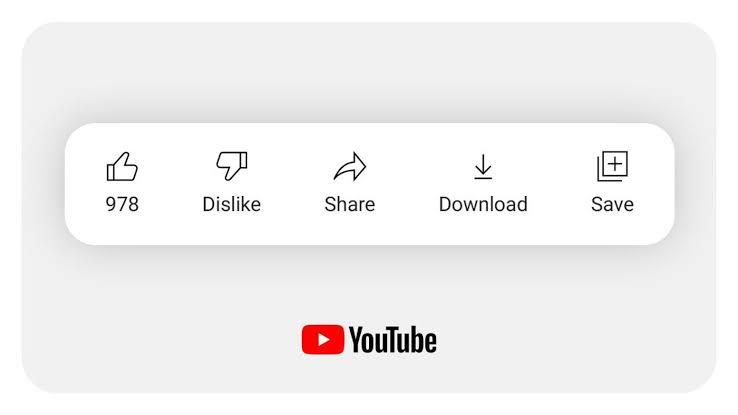 One of the best ways to manage Likes or Dislikes on your YouTube videos is to deactivate them. Deactivating Likes and Dislikes can be a great way to ensure that whatever activity you're seeing on your videos is genuine and from real people. It's also a great way to protect yourself, since bots are known for doing nasty things like inserting Likes or Dislikes in order to bring down the ratings of videos they don't like.
Turning off likes and dislikes
To turn off Likes or Dislikes on your video, first open the "Privacy Settings" in the Video Manager section of YouTube Studio. You'll see an option to "Disable likes/dislikes" at the bottom of the list. Just click that, and you're done!
Why turn off Likes or Dislikes?
There are a few reasons why you may want to turn off Likes or Dislikes on your videos:
To reduce potential negative comments from viewers who didn't like your video

To protect yourself from bots trying to manipulate the ratings of your video

To ensure that only genuine engagement with real people is driving traffic and views for your content

To focus more on other types of feedback from viewers, such as comments and shares

To avoid any potential embarrassment from receiving a large number of negative votes
Alternatives to Deactivating Likes and Dislikes
You may not want to deactivate likes and dislikes from your YouTube videos, but there are other ways to keep your channel and videos secure.
You can make select videos private or unlisted so that only people with a direct link can view them. This is useful if you want to post something that you don't want the general public to view. To do this, go to the video manager, click the "Edit" button and choose either "Private" or "Unlisted."

You can also lock comments on specific videos if you're worried about comments going overboard. Just go to the video manager and click on the "Comments" tab. From there, you can choose when comments are allowed and who can comment.

If someone leaves a negative comment on one of your videos, you can delete it by going to the comment section and clicking on the "Delete" button next to it. That should give you peace of mind knowing nobody will be able to see those negative comments anymore.
Conclusion
In conclusion, whether you want to deactivate likes and dislikes on your YouTube videos is completely up to you. It's important to consider the pros and cons of activating or deactivating them. Likes can be useful for getting feedback from viewers, and for some, it's a great way of gaging success. However, deactivating them can also allow you to focus on the content rather than the numbers. No matter which option you choose, it's important to remember that the most important thing is the content you create and the community engagement it generates. Ultimately, if you create content with value, the numbers and feedback will follow.