How to Change a Spotify Username
Published on 12.09.2023 by TF
Does the idea of finally having a better, more personalized profile excite you? Do you want to update your Spotify username but don't know how? In this blog, we'll guide you through the necessary steps for changing your Spotify username so that you can have an identity that better reflects who you are and who you want to be. We will discuss everything you need to know about how to go about changing your Spotify username or display name which includes understanding why it matters to having a successful strategy in place. Let's get started.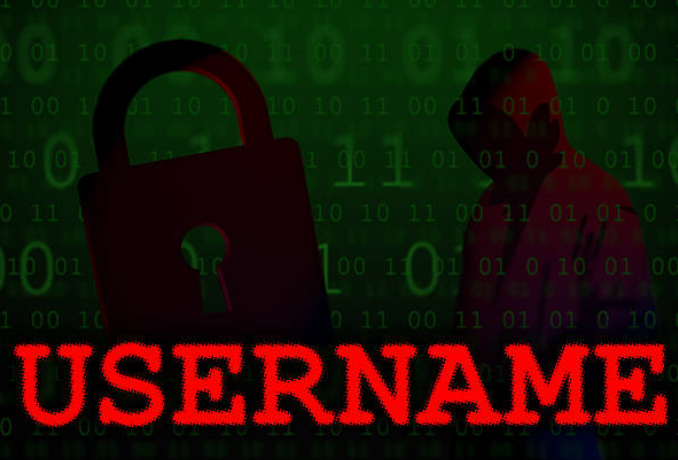 The Significance of a Spotify Username
Having a Spotify username doesn't end with a means to identify you on the platform. Your Spotify username holds significant importance because it reflects your identity and acts as a representation of you to the world. Thus, it's very important.
Here are some of the most important elements associated with having a Spotify username:
It allows listeners to find your profile and music quickly: Spotify usernames are unique identifiers that make it easier for listeners to find your profile or music. When someone searches for a particular artist, they can easily type in the appropriate username to access their content. Having an easy-to-remember and meaningful username increases the chances of people discovering your music.
You can customize your profile: Having a Spotify username means you get the chance to customize your page. This includes adding artwork, writing a bio, listing featured tracks, and more. Customizing your profile helps to create visual branding that can be associated with you as an artist or music producer.
It provides social media integration: You can link other social media accounts like Twitter or Instagram to your Spotify page. Doing this not only gives people access to your content across multiple platforms but also allows them to share it quickly and easily on their profiles.
It can boost credibility: Having an established presence on Spotify is critical for a musician trying to make a name in the industry. A well-crafted username makes it easier for industry professionals to recognize you and provides a sense of credibility.
Thus, having a meaningful Spotify username is essential if you're an artist or music producer looking to build your presence in the industry.
How to Change a Username on Spotify
Once you create a username on Spotify, it cannot be changed, as stated by Spotify Support. Usernames primarily serve the purpose of identifying users on the platform. However, there is a way to modify how your name appears on your profile and to your followers. This is referred to as the display name or nickname on Spotify.
If you wish to change a display name on Spotify, here are the steps to follow on both mobile and desktop devices.
On Mobile
Let's start with a mobile device. Follow these steps to update a display name on Spotify:
Open the Spotify app and tap on the icon "Home," located at the bottom left of your screen.

"Cog Icon" is at the top right corner of the screen. Tap on it. This will take you to the Settings menu.

Spot the "View Profile" option next to your profile picture and give it a tap.

Locate "Edit" on your profile page underneath the profile picture and tap on it.

Bid farewell to your old name and type in a fresh, new display name of your choice. Be creative, but keep it within the 30-character limit.

Once you're happy with your new display name, don't forget to tap on "Save." Your updated display name will now be visible to everyone who visits your profile.
On Desktop
If you're using a desktop or laptop, here's how you can update your display name on Spotify:
First, log in to your Spotify account using the desktop application or visit the Spotify website.

Look for the arrow pointing downward next to your profile picture at the top right corner of the screen. Click it.

From the dropdown menu, select the "Profile" option.

Click on the current profile name to make changes. This is where you can embrace your new musical identity.

Say goodbye to your old name and type in a fresh, new display name that speaks to your unique style. Just remember to stick to the 30-character limit.

Once you've chosen your new display name, click the "Save" option to apply the changes. Your updated display name will now be visible to anyone checking out your profile.
While changing your Spotify username isn't possible, tweaking your display name is the perfect way to showcase your personality and make a memorable impression.
Conclusion
While changing your Spotify username directly may not be an option, there are alternative ways to personalize your profile and make it your own. We have discussed how to update your display name. Do not forget that your Spotify experience is more than just your username. It is all about the music you love, the playlists you create, and the awesome people you connect with. So why not make your Spotify profile truly special? Add a cool display name, choose an eye-catching profile picture, and create a collection of playlists that truly reflect your musical journey.
FAQ's
Q: Why is there no option to change my username on Spotify?
A: Unfortunately, it is not possible to change your Spotify username. This is because usernames are used as unique identifiers for each account and changing them could cause confusion among users who follow you or playlists associated with the original name.
Q: Is my Spotify username visible to other people?
A: Yes, your Spotify username is visible to other people on the platform unless you have made it private. To make your profile private, go to "Settings" and select "Privacy" in the left-hand pane. From there, you can set your profile visibility to private so that only people you approve can view your activity including your username.
Q: Why is a username random on Spotify?
A: A Spotify username is randomly generated when you create a new account. It can consist of numbers, letters, and other characters. This helps to make your account more secure since it's harder for someone to guess than a personalized username that you choose yourself.