Get Paid for YouTube Shorts And Utilize Monetization
Published on 15.05.2023 by Sofia N
Are you looking for a new way to monetize your YouTube content? Do you want to get paid for your hard work on YouTube? Then you should consider YouTube Shorts. YouTube Shorts are short form, mobile-first video content that can help you reach and engage more viewers, expand your target audience, and even make money. YouTube is offering creators the opportunity to get paid for their hard work on Shorts by utilizing their monetization program. In this post, we'll cover what YouTube Shorts are, how to create them, and how to make sure they're earning money. We'll also cover some tips and tricks so you can take advantage of all the features that come with utilizing YouTube's monetization program. So let's get started!
What Are YouTube Shorts?
You've probably seen plenty of short videos popping up on YouTube lately. These are called "YouTube Shorts"—essentially, they're 15-second videos that are designed to be easily consumed and enjoyed in the moment. They have plenty of potential to drive engagement and reach new viewers quickly, but the best part is that you can actually get paid for making them!
YouTube Shorts allow you to take advantage of YouTube's monetization program, which pays creators based on how many views and engagements their content receives. That means by creating compelling, informative Shorts for your channel, you can benefit from additional revenue streams and flesh out your channel even further.
What makes Shorts such a great option for monetization? Firstly, they're incredibly easy to create; all you need is a phone or camera and a place to record! Secondly, they're incredibly engaging—users can consume them quickly and easily without having to commit too much time. Lastly, because they're so short and shareable, they have the potential to go viral and help boost your view count significantly. All in all, there's no reason not to take advantage of YouTube Shorts monetization if you're looking for more ways to make money from your channel!
How to Qualify and Activate Monetization
If you're hoping to monetize your YouTube Shorts, the first thing you should do is make sure your account is eligible. You must be 18 or older, have an official channel with at least 1,000 subscribers, and have at least 4,000 public watch hours in the last 12 months to qualify.
Once you've established your eligibility, it's time to activate monetization. To do this, go to the Creator Studio of your channel and select "Channel" in the left navigation menu. Then click "Monetization" in the navigation menu and opt in by clicking "Enable Monetization."
You'll also have to accept YouTube's Partner Program terms and complete an AdSense application if a channel has never earned money before—this will involve providing basic information like your address and tax information. Once this is complete, YouTube will review your eligibility for monetization (remember—at least 4K public watch hours in the last 12 months!)
Once all of these steps are complete, you'll be set up to get paid for your YouTube Shorts!
Maximizing Your Earnings: Understanding Viewer Engagement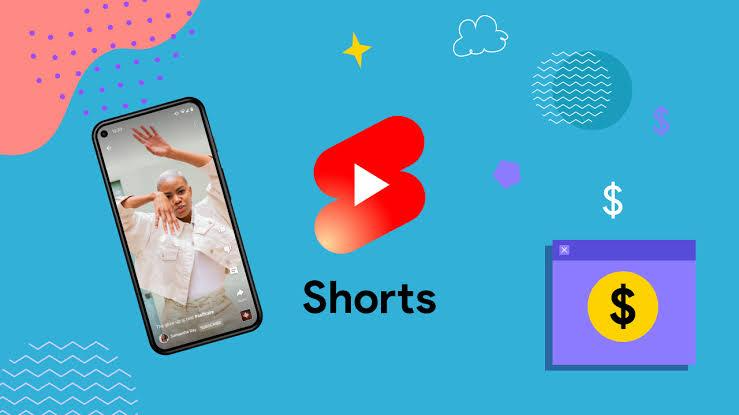 You're probably asking yourself, "How can I make the most money from my YouTube Shorts?" The answer lies in viewer engagement. If your content is captivating enough to compel viewers to watch all the way through, click through to your website, or take a desired action (such as subscribing to your channel or buying a product you're promoting), you'll be able to maximize your earnings.
To get optimal viewer engagement from your YouTube Shorts, here are some tips you should follow:
Make sure the content you're sharing is informative, entertaining and/or educational.

Use an engaging visual style—this could mean using creative transitions and flashy effects.

Opt for larger text if possible—this will make it easier for viewers with smaller screens (such as those on mobile devices) to read your message.

Try using contests or giveaways, as that can often get viewers more engaged with your videos.

Leverage viewer comments—these can give you an idea of what's resonating with viewers and what isn't. This will help inform future content decisions that can engage additional viewers and ultimately lead to more revenue for you!
Optimizing Your Video Titles and Descriptions for SEO
Another pro tip for earning money with YouTube Shorts is to optimize your video titles and descriptions for SEO. It might sound intimidating, but believe it or not, it's not that hard.
Short and Sweet Video Titles
When writing video titles, keep them short and sweet. Google's algorithms prefer titles that are 45 characters or less, so try not to go over that limit. This makes them easier to read and boosts click-through rates (CTRs).
Dive Deeper Into Video Descriptions
Don't be afraid to dive deeper into your video descriptions. Here you can use around 60-70 words to give viewers more information about the content of your videos and how the topics can help them solve problems or answer questions. You should also include relevant keywords so that people searching for a specific topic can easily find your content.
Other Ways to Earn Income From YouTube Shorts
Now that we've gone over monetization, it's time to explore other ways to earn income on YouTube Shorts. With the right strategic approach, you can create multiple streams of income from the same content. Let's take a look at some of the opportunities available to you:
Affiliate marketing links
Adding an affiliate link or code to your description section is a great way to generate some passive income from your videos. When viewers click on these links and make a purchase, you'll get your commission. Just make sure you're only using relevant affiliate links that are related to your content.
Sponsorship deals
If your channel has built up an audience, you're in a great position for sponsorship deals or brand collaborations. You can negotiate with companies for payment in exchange for product mentions or even featuring their products in your shorts video. Companies may also be willing to pay you for use of the footage elsewhere like social media platforms or TV commercials.
Product sales
Creating physical products such as t-shirts, mugs, and other merchandise with your channel branding is another way to make money on YouTube Shorts and attract more subscribers while doing so. You can sell these items either as part of a partnership with merchandise providers or through platforms like Etsy or Shopify.
Subscriptions
With YouTube Shorts, creators can earn money when someone subscribes to their channel or becomes a paid member of their channel. These paid memberships include extra features such as access to exclusive content, early access to videos, or even custom emojis. As long as your subscribers are watching and engaging with your content, you will start earning money from them!
Ads
Ads are also a great way to increase your earnings on YouTube Shorts. You can choose which ads you want to be featured before, during or after one of your videos. Plus, if your video is popular enough, it may be eligible for partner rewards programs or special promotions that could give you an additional bump in income!
So there it is: combining subscription income with ad income on YouTube Shorts, you can maximize your earning potential and make the most out of all the hard work you put into creating amazing content!
How Much Can I Make with YouTube Shorts?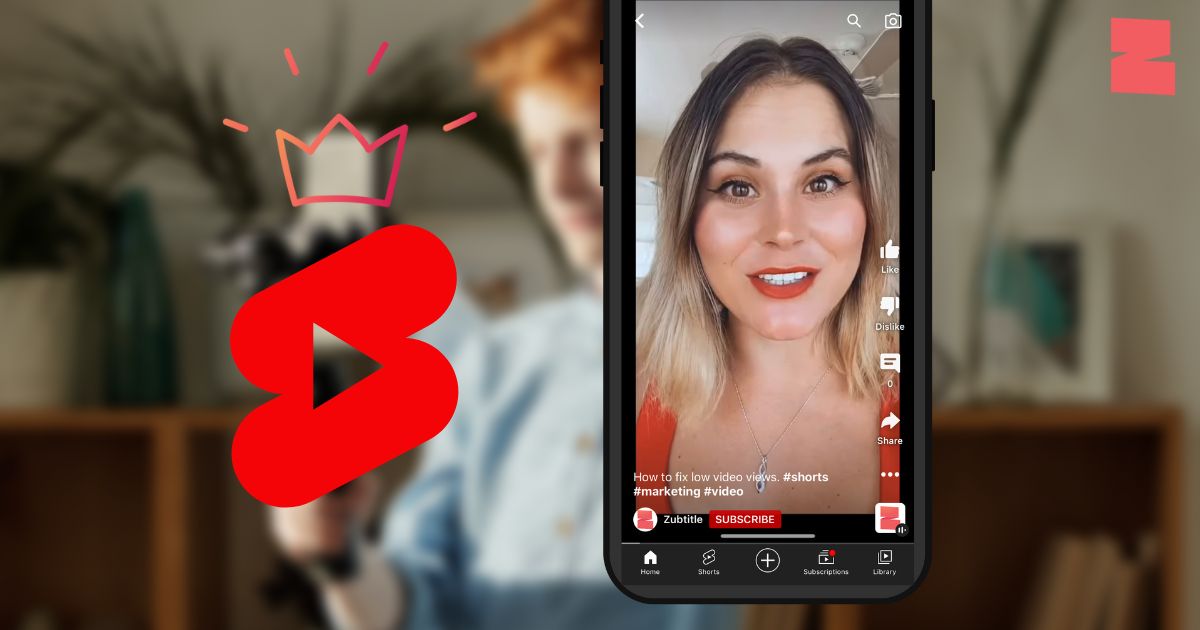 This is a question many YouTube creators have on their mind when it comes to monetizing their shorts. Well, there are several monetization models you can use to make money from your shorts.
CPMs
One of the most popular monetization models is CPMs (cost per mille). This means you get paid for every 1,000 impressions your short video receives. You'll want to make sure you're optimizing your short videos with keywords, tags and thumbnails that are related to your short video content and attract viewers - this will help boost your CPM rates and therefore earnings.
Affiliate Links
Another option for making money from your YouTube shorts is through affiliate links. By including affiliate links in the description of your shorts, viewers are able to click the link and purchase something based on what you have recommended. A percentage of that purchase cost then goes directly to you as commission. It's important to be transparent about affiliate links when using them - letting viewers know it's an affiliate link in the description helps build trust between you and them.
Sponsored Content
Finally, sponsored content is another way YouTube creators getting paid for their shorts content. You can connect with brands who may be interested in promoting their products or services in an authentic way within short videos. You'll need a large number of views before sponsors become interested so keep grinding and building the size of your audience!
How much money creators make depends on a variety of factors such as number of views and types of monetization strategies employed—but there are definitely earning opportunities out there if you utilize the right strategies!
Can a Beginner Start Making Money with YouTube Shorts?
A common question many people have is, "Can a beginner start making money with YouTube Shorts?" The answer is YES - it's possible to monetize YouTube Shorts videos even if you're just starting out.
YouTube Partner Program
To start monetizing, you'll need to first join the YouTube Partner Program. This requires having at least 1000 subscribers and 4000 watch hours over a 12-month period, so keep that in mind. Joining the Partner Program will allow you to access features such as non-skippable ads, skippable ads, bumpers, and more.
Uploading Shorts
Remember that there is no minimum duration for Shorts videos; however, shorter videos tend to be more popular amongst viewers. Make sure your videos are properly formatted and optimized for mobile viewing. You also want to research different topics and come up with creative storylines or scenarios that people can relate to and engage with. Utilize SEO best practices for YouTube when it comes to creating titles and descriptions - this will help your content appear higher in search engine rankings and attract more views from potential fans and followers. With the right guidance and dedication, anyone can begin making money off of their short videos on YouTube.
FAQs
You might have a few questions surrounding YouTube Shorts and how to make money with them. Let's take a look at some of the most common questions that creators have—the answers should help clarify how to best utilize the monetization opportunities available through Shorts.
How do I join the YouTube Shorts program?
The good news is, you don't have to sign up for anything special to start making money from your Shorts videos. Just make sure that you've enabled monetization in your channel settings, and the YouTube Partner Program is already linked to your account. That's it!
What types of content can I monetize with Shorts?
As long as your content meets all of YouTube's community guidelines—including copyright rules and ad-friendly content policies—you're good to go! You can also learn more about what type of content could qualify for monetization in YouTube's help center article.
Can I earn ad revenue from my Shorts videos?
Absolutely! Your Shorts will be eligible for ads as long as they meet all the criteria. You can review some of the specific requirements here. Additionally, if you include pre-roll ads in your longer videos, those ads may also play before Shorts that are related.
Conclusion
With the launch of YouTube Shorts, content creators are now able to monetize their videos more efficiently and engage with their audience more interactively. It doesn't matter what type of content you create; there are opportunities with Shorts for everyone. To get the most out of the Shorts platform, you should create content for your target audience and update regularly. Ensure that you meet all of the requirements for monetization and apply the best practices for getting views. Finally, don't forget to make use of tools like the Shorts Manager to gain insights and track performance. If you are willing to put in the effort, you can make real money with YouTube Shorts. Get started today, and you'll be on your way to leveraging a new and exciting way to monetize your content.