Eleven Proven Ways to Promote Your Music on Spotify
Published on 12.09.2023 by TF
Are you a musician looking for strategies to get your music heard on Spotify? If so, this blog is designed to provide you with the necessary information and tips to boost your profile and promote your music.
With over 500 million active users around the world, utilizing the Spotify platform can be a great way to expand your audience. How do you get started to promote your music? How can you ensure that your tracks reach as many people as possible? What strategies should you adopt to maximize your success on the platform? With so many questions in mind, it's easy to feel overwhelmed when trying to promote your music. In this blog, we will discuss eleven proven methods that will help you get the most out of your music promotion efforts on Spotify. We will cover topics from optimizing your metadata, to creating a playlist strategy and utilizing influencer marketing.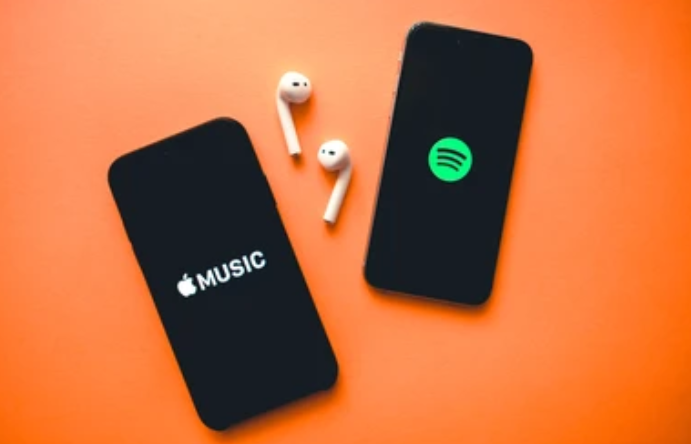 Whether you are starting from scratch or looking for ways to give your music career an extra boost, this comprehensive guide can provide actionable insights that you can use right away. If you're ready to get your music heard, let's dive in and explore these eleven proven ways to promote your music on Spotify. First, we will discuss why you need to be on Spotify.
Why Spotify Matters
Spotify is one of the most popular streaming services in the world with over 515 million users and 210 million subscribers worldwide. It has become an essential platform for artists to reach new listeners and build a relationship with their fan base. With its user-friendly interface, powerful discovery algorithms, and easy access to music libraries from around the world, Spotify offers an incredible opportunity for independent artists to reach a large audience. Spotify also offers a variety of ways for artists to connect with fans which include playlists, artist profile pages, social media integrations, and more.
Due to its unrivaled user experience and selection, Spotify is quickly becoming the go-to source for music streaming.
Here are some key benefits of being on the platform:
Access to 80 million tracks from over ten million artists. From big-name superstars like Drake and Taylor Swift to up-and-coming indie artists, Spotify has it all.

Ability to create tailored playlists for listeners. From personalized music stations to party playlists, Spotify allows users to customize their listening experience.

Exclusive access to podcasts and videos. As well as streaming music, Spotify offers exclusive content from some of the world's biggest creators, including podcasts and videos.

A social network of sorts. Spotify has its own "Follow" feature which allows users to follow other users to get a better idea of their taste in music.

A dedicated Artist Profile page. Artists can create their profile page on Spotify and share their music, release new singles, playlists, and videos.

Seamless integration with other platforms. Spotify is also integrated with a variety of other services such as Facebook, Instagram, Twitter, and more.
Having a presence on Spotify is essential for any artist or label looking to make waves in the music industry today. The platform has already become an invaluable resource for music discovery and networking, as well as providing a great way to reach new audiences.
"Being on Spotify means having a passport to the world of music, where your songs can travel far and wide."
Eleven Proven Ways to Promote Your Music on Spotify
The main goal of promoting your music on Spotify is to get as much visibility and recognition for your work as possible. Here are eleven proven ways to help you do that.
Create Awesome Music
Good music is the foundation of any successful promotional campaign. Make sure each song you produce has strong production value, a catchy hook, and is properly mastered.
Optimize Your Spotify Profile
Make sure your profile is up-to-date with all the relevant information about you and your music. Include a bio, artist photos, playlists, song credits, and other important details that will help fans learn more about you and engage with your music.
Design Eye-Catching Album Covers
Having an eye-catching album cover is a great way to draw attention and make your music stand out from the competition. Make sure to use high-resolution images and professional design elements to create memorable and visually appealing covers for your work.
Choose a Search-Friendly Artist Name
When it comes to streaming services like Spotify, it's important for potential fans to easily find you by searching for your artist name. Choose a search-friendly artist name that will make it easier for people to locate you on the platform.
Grow Your Follower Base
Gaining followers on Spotify helps increase the visibility of your music and can lead to more streams. Reach out to influencers and music blogs, create content on a regular basis, and engage with other artists to grow your follower base.
Utilize Influencer Marketing
Influencer marketing is a great way to promote your music on Spotify. Connect with influential people who share an audience that is interested in the same type of music as you and have them spread the word about your tracks.
Build Excitement for Upcoming Releases
Create hype around upcoming releases by teasing snippets of songs on social media or sharing exclusive behind-the-scenes footage from recording sessions. This will get fans excited and help generate more interest in your work before it's released.
Get Featured on Spotify Playlists
Getting featured on playlists is a great way to give your music more exposure and reach new listeners. Look for popular playlists that feature songs similar to yours and pitch your tracks to the playlist creators.
Make Your Own Playlist for Promotion
Creating a personalized playlist featuring your music is a great way to draw attention and engage with existing fans while also introducing yourself to potential new fans.
Cross-Promote Your Music
Promoting your music on third-party platforms, such as YouTube and SoundCloud, can help you to increase your visibility and reach a wider audience. You can create promotional videos for your music, engage with other musicians, and take advantage of the "music community" on these platforms. Platforms like Facebook, Twitter, and Instagram can also be used to reach people who may not already know about your music.
Utilize Spotify's Promotion Tools
Spotify offers a variety of promotional tools and initiatives designed to help artists promote their music on the platform. By taking advantage of Spotify for Artists and Spotify Ads, artists have the opportunity to reach millions of potential listeners. So, take advantage of these resources to create more visibility for your work.
By taking the time to implement these eleven proven ways, you'll be able to successfully promote your music on Spotify and start connecting with new listeners all over the world.
Wrapping Up
By following these eleven proven ways to promote your music on Spotify, you can ensure that your music is reaching its maximum potential audience. It is important to remember that success does not happen overnight, rather it is often the result of sustained effort and dedication. With the right strategies and a bit of luck, you can be sure that your music will be heard by many people all over the world. Keep creating, promoting, and connecting with your fans, and never stop pushing yourself to reach new heights.