Breaking Down Of How Much Do YouTubers Earn
Published on 18.05.2023 by Sofia N
Let's be real—we've all dreamed of becoming a YouTuber and raking in the dough. We imagine the stream of passive income, the fame, and the fortune that will come along with it. But how much do you really stand to make? The truth is that there is no one-size-fits-all answer to this question. It depends on a number of factors—including your subscriber count, video views, type of content, and monetization strategies. In this article, we'll take you through a comprehensive breakdown of how much money YouTubers can realistically expect to make. No matter what level you're starting at—from total newbie to seasoned veteran—you'll gain valuable insights from this article. So dig in and get ready to learn more about how much income YouTubers can generate from their videos!
How YouTubers Get Paid
Making money on YouTube is all about getting lots of views and engagement, which then leads to opportunities for monetizing your channel. So how exactly do YouTubers get paid? Let's go through the three main ways.
Ad Revenue
When it comes to YouTube ad revenue, YouTubers are paid based on a Pay Per Impression (PPI) model. This means that for every thousand times an ad is shown on a video, the YouTuber will earn a set amount of money from the advertising partner. To start making ad revenue from YouTube videos, a YouTuber must have at least 1,000 subscribers and 4,000 watch hours over the past 12 months.
Merchandise
Many popular YouTubers have their own merchandise line as a way to maximize their channel's revenue potential. For example, they can monetize their brand by selling branded merchandise like t-shirts, mugs and stickers directly to their fans.
Sponsorship
The final way many YouTubers make money is through sponsorships with various brands or companies. This type of promotion allows the YouTuber to create content in exchange for payment or freebies like products or services from that sponsor.
The Average Earnings of YouTubers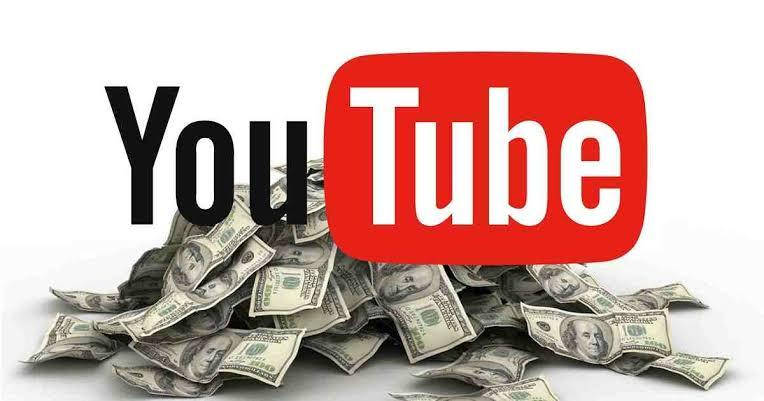 The earnings of YouTubers can vary greatly depending on the factors mentioned above. However, according to a study by Influencer Marketing Hub, the average earnings for a YouTuber with 1 million subscribers range from $12,000 to $16,000 per month. This estimate is based on a YouTuber who uploads one video per week and generates an average of 1 million views per video. This is just an estimate though, and many YouTubers earn much more or much less than this amount. Additionally, the earnings of YouTubers can fluctuate greatly depending on the number of views their videos receive and the type of content they produce.
How to Maximize Revenue on YouTube
It's no secret that the most successful YouTubers are able to make a great living off their videos. But what does it take to maximize your revenue? Here are some tips for increasing your income from YouTube:
Grow your subscriber base. The more subscribers you have, the more people will see your content, giving you a better chance of earning ad revenue. Aim for high-quality content and consistency to attract subscribers and keep them coming back.

Create sophisticated videos with compelling visuals. High-quality videos are more likely to get views and shares, leading to higher monetization opportunities. Invest in music and video editing software, or hire a professional editor if needed.

Connect with brands and sponsorships. Consider joining an influencer network that can connect you with brands in your industry who might be looking for someone to promote their products or services on YouTube. Having sponsors is a great way to boost your income and take advantage of marketing opportunities that may not be available through ads alone.
What Factors Give YouTubers Higher Salaries?
You may be surprised to learn that there are certain factors that can help YouTubers increase their salaries. Here are some of the major ones:
Subscribers/Views
The more subscribers and views that a YouTuber has, the more money they make. A YouTuber with lots of subscribers and views can make more money from ads, sponsorships, affiliate links, and more. That's why it pays to invest in growing your following—the bigger your audience, the more potential for income.
Collaborations
Collaborations are a great way for YouTubers to make extra money. These collaborations can include sponsored content, product reviews, affiliate offers and more. And when two or more YouTubers collaborate on a video or project, they receive an even bigger payday. So teaming up with other creators isn't as scary as it sounds—it actually opens up a larger pool of potential income!
Brand Deals
Brand deals are another very popular way for YouTubers to make money—through product placements, sponsored content or even brand ambassadorships. By starting conversations with established brands in their niche, influencers can create long-term relationships that will provide them with a steady stream of income and opportunities for growth in both their channel and career.
These three factors can be very helpful in increasing the salary of any YouTuber looking to make a living through their channel! So if you're serious about making money through YouTube, it's definitely worth exploring these options further.
Different Payment Tiers for Different Types of Content Creators
The amount of money a YouTuber can earn varies, and there are different payment tiers depending on the type of content creator. Let's break it down.
Popular YouTube Channels
Popular YouTube channels attract big sponsorships, and channels that have over 1 million subscribers are typically able to negotiate a higher pay rate. For example, you might see sponsorships from major companies like Nike or Coca-Cola for really popular channels.
Smaller YouTube Channels
Smaller channels may not be as attractive to big-name sponsors, but they still get paid for creating content. These smaller YouTubers usually make money from ad revenue, brand collaborations, and affiliate marketing. Some YouTubers also launch their own products or services that they can then promote on their channel to make a profit.
Niche YouTube Channels
Niche YouTube channels also have the potential to make money for content creators who specialize in a specific area of interest or topic. Niche content creators typically focus on providing educational and informational content to their followers and either make money through brand collaborations or selling educational courses and products related to their niche topic.
No matter what tier you're in, there is potential to monetize your channel with strategic marketing tactics! In fact, some successful YouTubers are able to make six figures from their channel alone.
Examples of Successful YouTubers and Their Salaries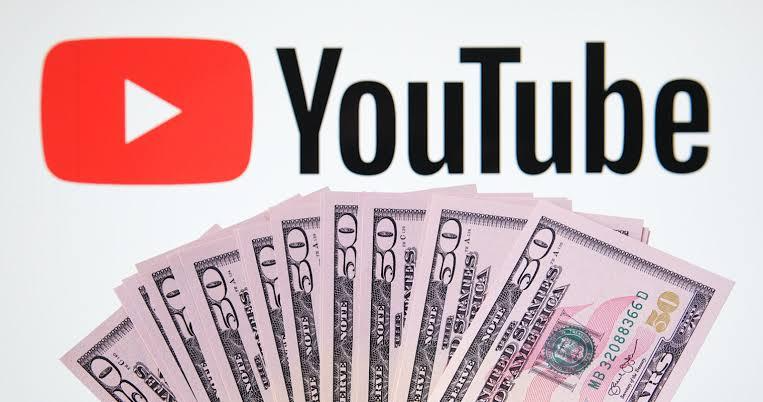 We've discussed ways YouTubers earn, how much they make and even how to become one. But what do these numbers look like in real life? To answer that, let's take a look at some of the top YouTuber successes and the kind of income they make.
PewDiePie: With over 108 million subscribers, PewDiePie is one of the biggest YouTube success stories. He earns an estimated $40 million a year from YouTube alone, from his gaming commentary and vlogs.
DanTDM: Another big gaming YouTuber who plays Minecraft games on his channel is Daniel Middleton aka DanTDM. He earns an estimated $16.5 million a year from his channel and also has endorsements deals with PS4, Xbox One and Nintendo Switch games.
Jeffree Star: Jeffree Star's channel focuses on makeup tutorials, celebrity interviews, lifestyle vlogs and more. His total annual earnings are estimated to be around $18 million per year—and that doesn't even include his cosmetics line sales!
These huge success stories show that it's possible to make good money through YouTube, but don't forget that everyone starts somewhere. It takes patience, dedication and a lot of hard work before you become a top earner in this field—it won't happen overnight!
A Look at Current Numbers in the YouTube Landscape
You might be wondering what kind of numbers are we looking at here? The truth is, the amount of money you can make on YouTube depends on a wide range of factors, including the number of views, how often people watch your videos, and how many subscribers you have.
Ads and Sponsorships
Let's start with advertising. When people watch your videos, YouTube places ads around them that generate income based on a CPC (cost per click) model. This means that the more people who click on an ad or watch it completely through, the more money you earn. Additionally, when you have established yourself as an influencer with a big enough following, companies will reach out to you to do sponsorships or endorsements.
Merchandise
You can also make money through merchandise, like t-shirts or caps with your brand logo. And if your videos are particularly engaging and successful, chances are people will want to buy your merch — which means more money for you!
Subscriptions and Donations
Finally, YouTube also lets users pay for subscriptions to certain channels so that they get exclusive access to content from these creators — this is another revenue stream for YouTubers. And if viewers like what they see from certain creators enough, they might even donate money directly via PayPal or other payment solutions — another way to generate some extra cash!
The Cost of Being a YouTuber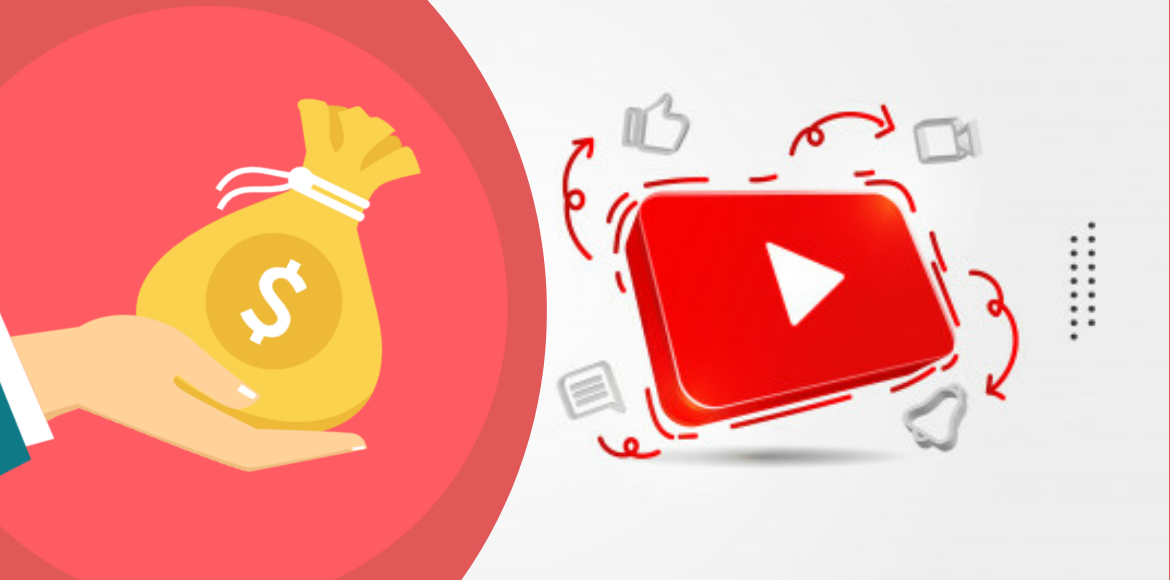 YouTubers put in a lot of work to make their videos, but of course, there's a cost to that as well. You need equipment like a quality camera, microphone, lighting and software. Depending on the type of videos you make, up-front costs can be significant.
Cost of Equipment and Software
You may not think much about the cost of equipment if you're just starting out on YouTube, but everything adds up. This is especially true if you plan on investing in expensive software such as Adobe Creative Suite or Final Cut Pro. You might also consider investing in dedicated recording gear like a Blue Yeti microphone and such.
Cost of Promotion
After you create awesome content that people are interested in watching and engaging with, you want to get the word out there about your channel so that more people know about it, which means spending money on marketing & promotion for your videos and channel overall. This could include setting aside money for ads and influencer outreach programs — both are great ways to get traction for your channel early on.
What's more, YouTube can be resource-intensive when it comes to bandwidth — this is where the cost of hosting comes into play for those who have multiple videos uploaded each week or those who stream live video content regularly. So all these costs add up quickly when you're starting out as a YouTuber!
Misconceptions About YouTubers Salary
Finally, let's address some of the misconceptions about YouTubers' salary.
"YouTubers are all millionaires"
This couldn't be further from the truth. While some YouTubers may make millions of dollars a year, the majority of YouTubers don't even make enough money per month to cover their living expenses.
"YouTubers can make money instantly"
Again, this isn't true. Making money on YouTube takes time and dedication, as there are a few steps you need to go through before you start to monetize your channel and earn any income from it. It can take months or even years before you start seeing significant returns on your investment.
"You don't need any special equipment to become a YouTuber"
Actually, if you really want to up your game and increase your chances of making it big on YouTube, then you should invest in high-quality equipment such as cameras, lights and microphones. Other than that, registering for YouTube partner program is also necessary if you want to monetize your work.
Conclusion
The amount of money a YouTuber earns depends on a variety of factors, from the number of views and subscribers to the type of content they are creating and the sponsorships they may be getting. It takes a lot of hard work, dedication, and strategic decisions to become a successful YouTuber, and even then, it's still a job that can be tricky to monetize. At the end of the day, the amount of money a YouTuber earns is not necessarily indicative of success. It's more about the creativity, perseverance, and strategic savviness behind the scenes that helps YouTubers make an impact, no matter how much money they are making. With the right resources, you can definitely make a career out of being a YouTuber, but remember, it's not all about the money.