Affiliate marketing on YouTube in 2022
Published on 02.02.2022 by Katie Koscienly
2022 is already here, it's time to make plans and put them into practice. Affiliate marketing has become one of the few areas of business that has steadfastly survived the onset of the pandemic and increased its income. YouTube is definitely the biggest video engine and you should focus on the traffic of it.
While a good half of the globe was just trying to adjust to going completely online during the lockdown, the other half have been working even harder to make the most of this period. Indeed, the growth of online sales was not long in coming: restrictions on offline trading and the massive popularity of social networks prompted millions to move their shopping completely online.
This year may well be the end of the pandemic, but if the hated restrictions are removed, then the trends established over these two years will most likely not only remain with us, but will continue to develop.
What are the global trends in affiliate marketing along with YouTube worth paying attention to in 2022 - let's figure it out together.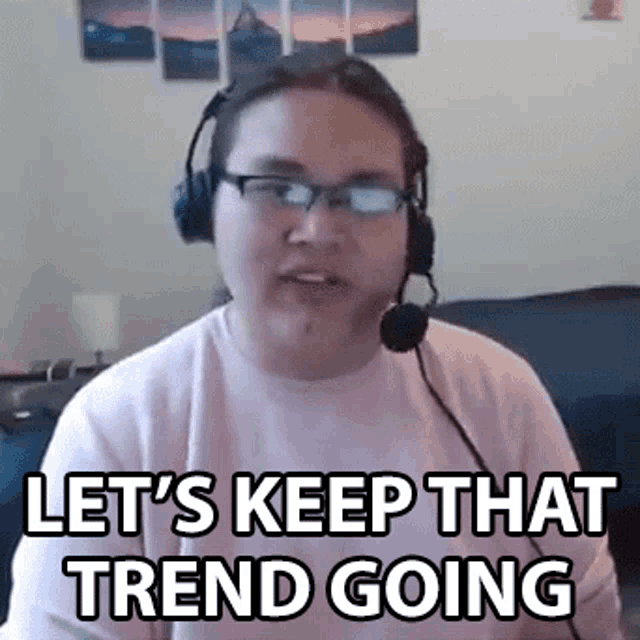 Online education videos on YouTube
If the pandemic has proven anything, it is that distance education should be. The growth in the popularity of online courses was observed until 2020, but now many have clearly realized:
Self-education is important
The economy is changing, the situation in the world is changing, and those who do not have time to comprehend new trends in business and marketing are left behind. Online courses allow you to study the most sought-after professions and skills, especially in the field of marketing and IT. At the same time, practitioners teach. Such knowledge cannot be obtained in traditional educational institutions.
Distance education is not worse than traditional
Learning foreign languages, business processes, programming is quite feasible online, and the specifics of most of these areas already implies the importance of the online environment for acquiring knowledge.
You can and should save time
The time saving factor should not be discounted, it is still the majority that is guided by it. Online education allows you to save time on the road and spend it on education, practice of skills, additional study. Online education now attracts an audience of different ages: from children and teenagers to people with solid work experience.
Keep in mind that there are many YouTubers that have channels related to learning languages, subjects, marketing, etc. You can attract the subscribers by giving free information and then offering paid courses or campaigns. Check Marina's channel - she is teaching English to the YouTube users. There is free content available on her channel and then you would see that she is selling courses too.

Online commerce on YouTube
People are used to buying online and can no longer imagine how they can refuse online stores with their huge discounts, sales and free shipping. This applies to almost all categories of online retail: fashion, electronics, children's products, household goods, pet supplies, cosmetics and personal care products, tools and building materials.
Habitual shopping in boutiques and shopping centers, if not completely lost its relevance, then most likely will no longer be the main way to purchase goods. Even before the pandemic, many came to offline stores to try on some clothes or shoes and decide on the size before placing an order in an online store at a better price, now with an even more flexible policy of most stores in terms of returns, fans online shopping will become even more.
The pandemic has made it clear that buying home goods is also easier to do on the Internet than looking for the right thing in dozens of stores. This is especially true for small goods for the household, household and decor. For example, well-known Chinese online sites offer millions of household goods at affordable prices and with free shipping.
The situation is similar in other areas. Smartphones, tablets, laptops, DVRs and other electronics can be easily ordered online at the best price. Online stores with goods for children offer products only from trusted brands that are not always available offline. The same is true in the pet products segment. Check the image below - you see how they promote ecommerce products with affiliate links. Even the biggest tech reviewer has an affiliate link in the description of the video. He gets % of each sale and that's definitely more than $10 000 for each product review.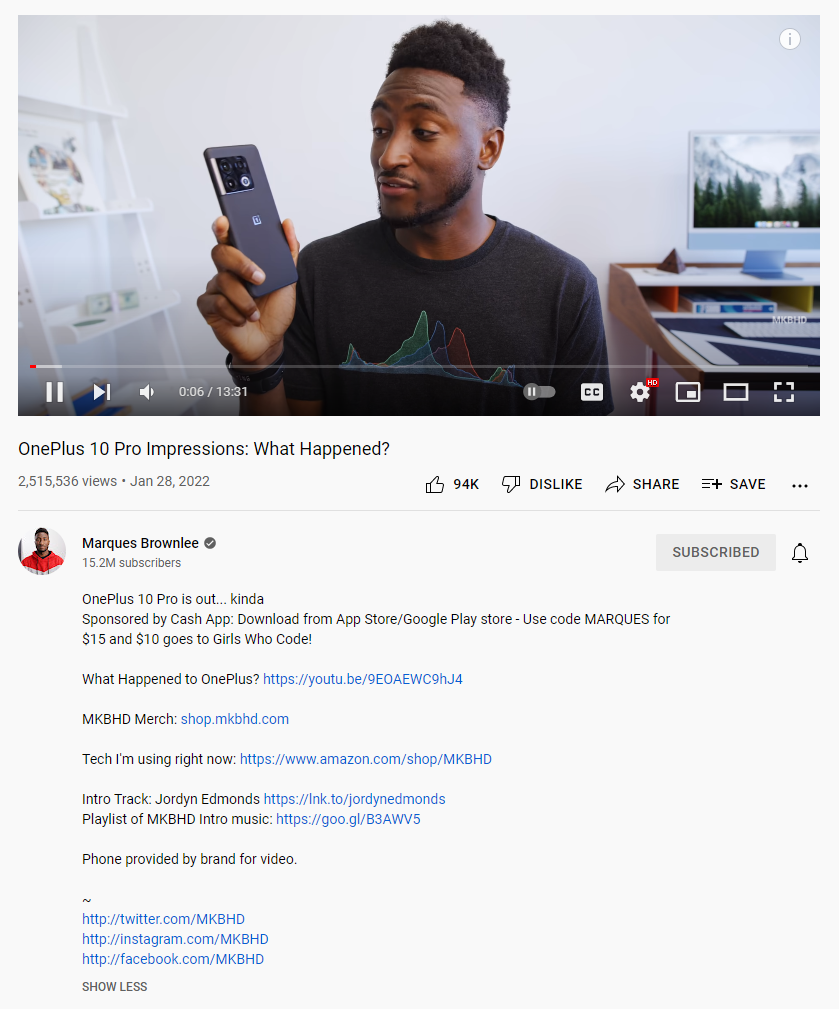 Online cinemas (YouTube affiliate links)
Online movie theater services are another area that has literally grown before our eyes during the pandemic. According to the latest reports, online cinema revenue in 2020 grew by 52% compared to the previous year. The pandemic has clearly demonstrated that you can watch new movies in excellent quality from the comfort of your home, and round-the-clock access to new episodes of your favorite series is reason enough to subscribe to a paid subscription.
The popularity of such services will only grow, especially now that many online cinemas have begun to offer exclusive content that competitors do not have in the public domain and on television. You can promote affiliate programs of NetFlix and other online cinema platforms in your videos. Just create content on the viral topic and you'll see how fast you'll get affiliate offers.
Job Search Services and Freelance Platforms
Online job services were popular long before the pandemic, but the economic situation that quickly changed against the backdrop of quarantine made its own adjustments to the labor market. The demand for linear specialties - couriers, cashiers, loaders, drivers, has grown sharply, at the same time, a wide pool of vacancies for remote work in the field of digital and IT has appeared.
Freelance platforms have also received their share of fame: many of those whose incomes have been reduced during quarantine and those who urgently needed remote performers rushed there. More job seekers prefer the remote work format, and corresponding vacancies are becoming popular. Remote work equalized the opportunities for applicants from cities where employers are located with applicants from other regions and even countries, which naturally equalized salary offers. Therefore, now many large companies are considering candidates not only from anywhere in the country, but also from the world.