Proven Strategies for Optimizing Your Artist Profile on Apple Music
Published on 28.06.2023 by S.N
Are you an independent artist looking to make a mark in the music industry? Apple Music is one of the most popular streaming services with more than 95 million subscribers worldwide. If you want your music to reach a larger audience, optimizing your artist profile on Apple Music is an effective way to do it. In this blog, we'll give you some proven strategies to optimize your artist profile on Apple Music. From uploading high-quality images and videos to utilizing promotional opportunities, you'll get all the information needed to make the most of the platform.
Importance of Optimizing Your Artist Profile on Apple Music
Apple Music is a powerful streaming platform that can help independent artists reach new fans and build their career. With its vast library of music, it's easier than ever to find great new music and undiscovered talent across the world. To ensure listeners can find your music, optimizing your artist profile is key. Here are some reasons why:
It provides an opportunity to introduce yourself and your work to potential fans through artist bios, videos, and artwork.

You can use marketing tools like playlists to feature related tracks from other artists to create buzz around your own music.

An optimized profile makes it easier for Apple Music users to follow you so they don't miss out on any updates or new releases.

Optimizing your artist profile can also improve credibility in the music industry. By having a well-rounded profile that includes all of the important information about you and your music, you'll be taken more seriously as an artist.

Your profile serves as a platform to showcase your work and allows fans to leave reviews, providing valuable feedback.

You can use the analytics features to track how your music is performing and evaluate changes in listener engagement.
Optimizing your artist profile on Apple Music is an essential part of growing your fan base and building success as an independent artist. Take advantage of this powerful streaming platform by creating content that best showcases you and your artistry.
How to Optimize your artist profile on Apple Music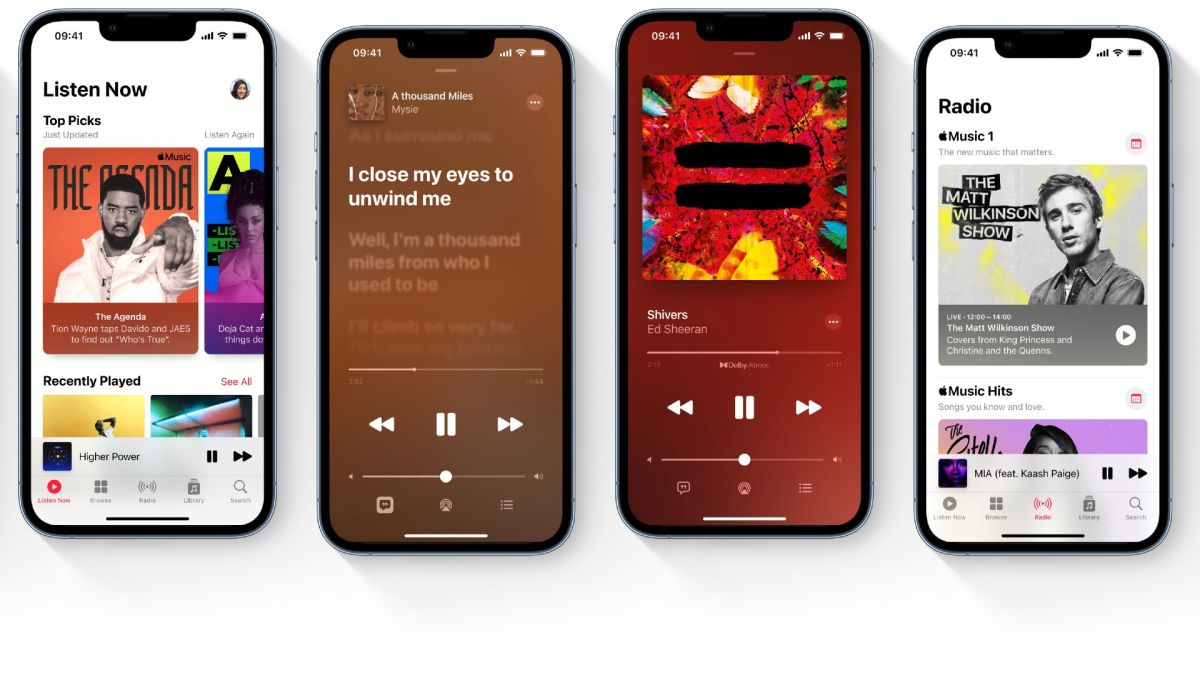 Having an optimized artist profile on Apple Music is essential to ensure your music reaches the right audience. Here are 12 proven strategies for optimizing your Apple Music profile:
Claim your artist profile on Apple Music
The first step to optimizing your profile is to create and claim your artist page on Apple Music. Doing so will ensure that you have full control over the information that is presented about you and your music.
Verify your artist profile
Once you've created a profile, make sure it's verified by Apple Music in order to mark it as official and add credibility. This can be done through the verification process which starts when you log into your account.
Choose a high-resolution profile picture and Cover Art
Uploading a high-resolution photo of yourself will help set you apart from other artists, while providing an authentic look for potential listeners and fans. Additionally, include a professional-looking cover art for your profile so it stands out and looks attractive to potential fans.
Create an engaging and informative artist bio
Your artist bio should be interesting, enjoyable to read, and informative about who you are as an artist. Include details about your musical background, experience, current work, collaborations with other artists and any awards you may have earned that make you stand out from the crowd.
Optimize your song titles and descriptions
Each song title should accurately describe what the track is about while also reflecting its style and genre. Make sure each song has a clear description that lets listeners know what they can expect when they hit play - this will help draw attention to your music and entice potential fans.
Accurately categorize your music into appropriate genres
Properly categorizing your music is essential, as it enables Apple Music to accurately present it to the right target audience. Make sure you choose only relevant genres for each track in order to optimize your profile and get more listeners.
Promote your Apple Music profile
Once you've optimized your profile, start promoting it across all of your social media channels and through email newsletters or other marketing materials. This will help increase visibility for yourself and your music on Apple Music, thus leading to potentially more streams of your tracks.
Get your music featured on Apple Music's curated playlists
One way to get more visibility on Apple Music is to get your music featured on its curated playlists. These playlists are regularly updated and feature top songs in a particular genre, so it's a great way to gain exposure and potentially increase listeners of your tracks.
Regularly release new music
Release new music regularly to keep listeners excited about what's coming next from you. This will help followers stay engaged with your profile while also helping draw the attention of potential fans that may not be familiar with your work yet.
Collaborate with other artists
Working together with other artists can help create interesting collaborations that could exponentially increase the number of streams for each track released as a result. Moreover, this will help bring more attention to both of your artists' profiles, thus increasing visibility.
Respond to comments and messages from your fans
Engaging with your followers is a great way to show them that you care and that their opinion matters to you. Make sure you respond quickly and politely when someone leaves a comment or message on one of your tracks, as this will help foster relationships with potential listeners.
Promote apple music on your website and social media
Reach out to potential customers by promoting Apple Music everywhere you can - from websites and blogs, through email campaigns and social media posts. This will help increase awareness for yourself as an artist while also introducing people to the platform itself, which could result in more streams for your tracks.
Wrapping Up
Optimizing your artist profile on Apple Music can help you take the next step in your music career. Not only does it increase your visibility, but it also improves credibility and encourages discovery of your music. From claiming and verifying your profile to accurately categorizing your music, following the strategies outlined above will ensure that you're making a good impression with prospective fans. With effort and dedication, optimizing your artist profile on Apple Music can be a key factor in propelling yourself forward as an artist.