We have collected the key marketing trends that will be relevant in 2021, taking into account the new realities.
More companies will sell online
Local businesses suffered the most from the quarantine measures. Customers, in turn, began to buy more online so as not to go shopping and not put themselves at risk. The smartest owners of local outlets managed to create online stores or add to marketplaces. Now it is no longer surprising that you can order goods online from the owner of a small outlet from the regular market.
In 2021, this trend will continue, which means that competition will increase and this is a new challenge for business.
What's our advice: in order not to be superfluous in this "online get-together", it is worth improving logistics (for example, adding additional delivery methods or offering free shipping for specific orders), possibly changing the pricing policy, adding more payment methods or updating the product range.
The number of Internet users is growing
This is logical, this trend will be relevant for all subsequent years. According to a study by Hootsuite, there were 4.54 billion Internet users in 2020, up 7% from last year. Every small or big entrepreneur has to adapt to this reality. More people join the internet every single day, which means that they will be visible on main platforms like Facebook, YouTube, Instagram, etc. You have to focus more on the most popular platform to easily reach 'new' users of the internet.
Omnichannel marketing (be everywhere - YouTube, Facebook, etc.)
Today, customers try to find out as much as possible about the company and the product before making a purchase decision. Unless it's a WOW product that is unique in its own way. Companies that use one or two marketing channels are already losing out to competitors.
What's our advice?: you need to increase the company's presence on the Internet, monitor reviews and brand mentions, respond to objections in time and close the negative, use several tools at once: SMM, SEO, YouTube, marketplaces, instant messengers, online search engine services.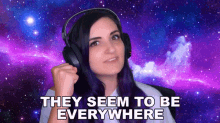 Businesses will focus on building customer relationships
Business owners have already realized that it is better to have 1 satisfied regular customer than 5 who made a one-time purchase. Moreover, in a highly competitive environment. In 2021, brands will put more emphasis on building long-term customer relationships. To this we will add the need to constantly be "heard" in the information space in order to attract new customers and remind old ones of yourself.
Our tip will be this - Use loyalty programs , personalized newsletters and notifications, product recommendation services, and other tools. Keep track of your reputation. To increase awareness, you can launch targeted advertising, maintain social networks or a YouTube channel, create a blog for a brand, and launch challenges.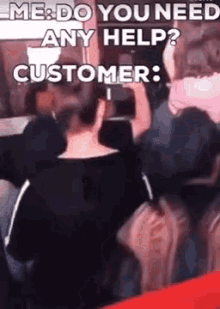 Value of the product
Despite the fact that we are talking about marketing trends, in 2021 and subsequent years it is worth thinking not only about how to promote, but first of all , there is one word - what. What is the value and idea of ​​your product? If the product is in the mass consumption category, then the value must be embedded in the marketing strategy.
don't wait for the next virus to appear to show customers that you share their values. The audience becomes smarter and more selective and responds positively if you not only sell a product, but also contribute to solving social and global problems. Leaders will be businesses whose products and marketing approach are focused on social, environmental and ethical value.
Improve quality of the content
This trend can be called eternal, the demand for quality content is growing every year. For example, earlier it was possible to add 100, 200 or even 500 keywords to the text and go to the TOP, but now the algorithms of search engines / social networks changed! The change happened with the users themselves too. Look at what benefits the content brings, how it is designed, and how interesting it is.
For promotion, such indicators as the level of engagement, viewing depth, reach, which directly depend on the quality of the content, have become important.
All content components should be of high quality - content, visual, idea. You can create cool post text for social media, but poor visuals will ruin the experience and will not lead to the desired result.
Implement native Ads
Users are tired of direct advertising - intrusive and aggressive, and frankly, they have not been using it for a long time and they have formed banner blindness. Focus your efforts on creating native ads, partnering with influencers.