Latest marketing tactics to stay at the top of the curve
Published on 18.05.2021 by Samuel Henderson
Marketing tactics change all the time. You may see one trend rise for a few weeks and then be replaced by another. That's why you should always be on top of the 'trend' space. You've come to the right place because we will tell you exactly what type of marketing tactics work on YouTube in 2021.
Let's go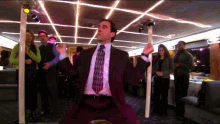 Cross-promotion
The first one that dominates all the trends - cross-promotion. It's no brainer that you should promote YouTube videos on different platforms. If you have not tried this before, then here is an easy blueprint.
Create accounts on these social networks - Facebook, Instagram, Pinterest, Tumblr and TikTok. When you upload content on YouTube, start cross-promotion. Promoting videos on Facebook is easy - you can share them on the platform. When it comes to IG, Pinterest and TikTok - it could be a little bit challenging. You need to cut YouTube videos into minor parts and announce new content in that way. For instance, cut 10 seconds of an exciting or informative part from a full clip and upload it on TikTok. The same could be done on Instagram - although there is an IGTV option, you can add regular content (60 seconds video) to your video. Take inspiration from the "TikTok tactic" we mentioned above and do it in the same manner for Instagram.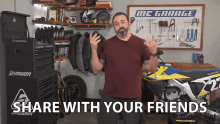 Repurpose content
We will give you a creative tip here - repurpose content. What do we mean? YouTube analytics will help us in this case. Take a look at the analytics of each video. Find out three videos that have the most views on your channel. Watch those videos again and come up with the ideas that were mentioned in the video. Niche-down in the content and create a new video related to a particular topic. For example, if the video named "best gaming laptops" gets the most views, then niche down into the specific gaming laptops. Create new videos only about particular videos and have a ten-minute-review style on each one - it would lead you to another level of authority. YouTube loves when newbie influences start niche-narrowing videos.