How To Get Your Tracks on Apple Music
Published on 01.07.2023 by S.N
Are you an independent musician looking to get your music on Apple Music? Have you ever wondered what it takes to be successful in the world of digital streaming? Have you ever wondered how to make it happen? If any of these questions sound familiar, then this article is for you. Getting your music on Apple Music can provide a big boost to your career as an independent artist. Apple Music has millions of listeners around the world, and being featured on their platform can be a great way to share your music with more people. It also provides an opportunity to make money from streaming royalties.
In this blog, we will be discussing the essential steps you need to take in order to get your music on Apple Music. We will also discuss some tips and strategies for increasing the reach of your music on the platform. Whether you're an emerging artist or seasoned musician, these essential steps will help ensure that your work gets seen by a wider audience. So, let's get started;
Why Apple Music is a Must for Musicians
Apple Music provides a platform for musicians to showcase their music and build their fan base. Its powerful streaming technology ensures that the artist's music reaches millions of listeners all over the world. The Apple Music app also offers sophisticated tools for creating innovative musical experiences. It provides musicians with an array of options for composing, recording, mixing, and mastering their creations. The app also allows the artist to directly upload their tracks, artwork, and photos right to Apple Music for a truly personalized experience. Apple Music is a revolutionary platform that offers some of the most powerful tools and features for musicians to grow and express their music.
Here are just some of the reasons why Apple Music is a must-have for any musician:
Wider Reach: With access to millions of users worldwide, Apple Music provides an unmatched opportunity for artists to reach a much larger audience. With Apple Music, musicians can put their music in front of millions of people at once without relying on traditional marketing strategies or spending big money.
High Quality Music Library: Apple Music offers top-notch sound quality, thanks to its uncompressed and lossless audio format. This ensures that users get the best possible sound quality when streaming your songs. In addition, Apple Music also has an extensive library of over 100 million songs from both established and emerging artists, meaning that you'll have plenty of options to choose from when creating your own playlists.
Custom Playlists: Along with having access to millions of songs, Apple Music also allows users to create their own custom playlists to share with others. This gives musicians the opportunity to showcase their talent in a unique way and express themselves while still connecting with listeners around the world.
Live Radio Shows: Apple Music also offers exclusive "Live Radio" shows, curated by some of the biggest names in music. This is an amazing platform for musicians to reach new audiences and promote their music, as well as gain valuable insights from industry experts.
How To Get Your Music on Apple Music: Essential Steps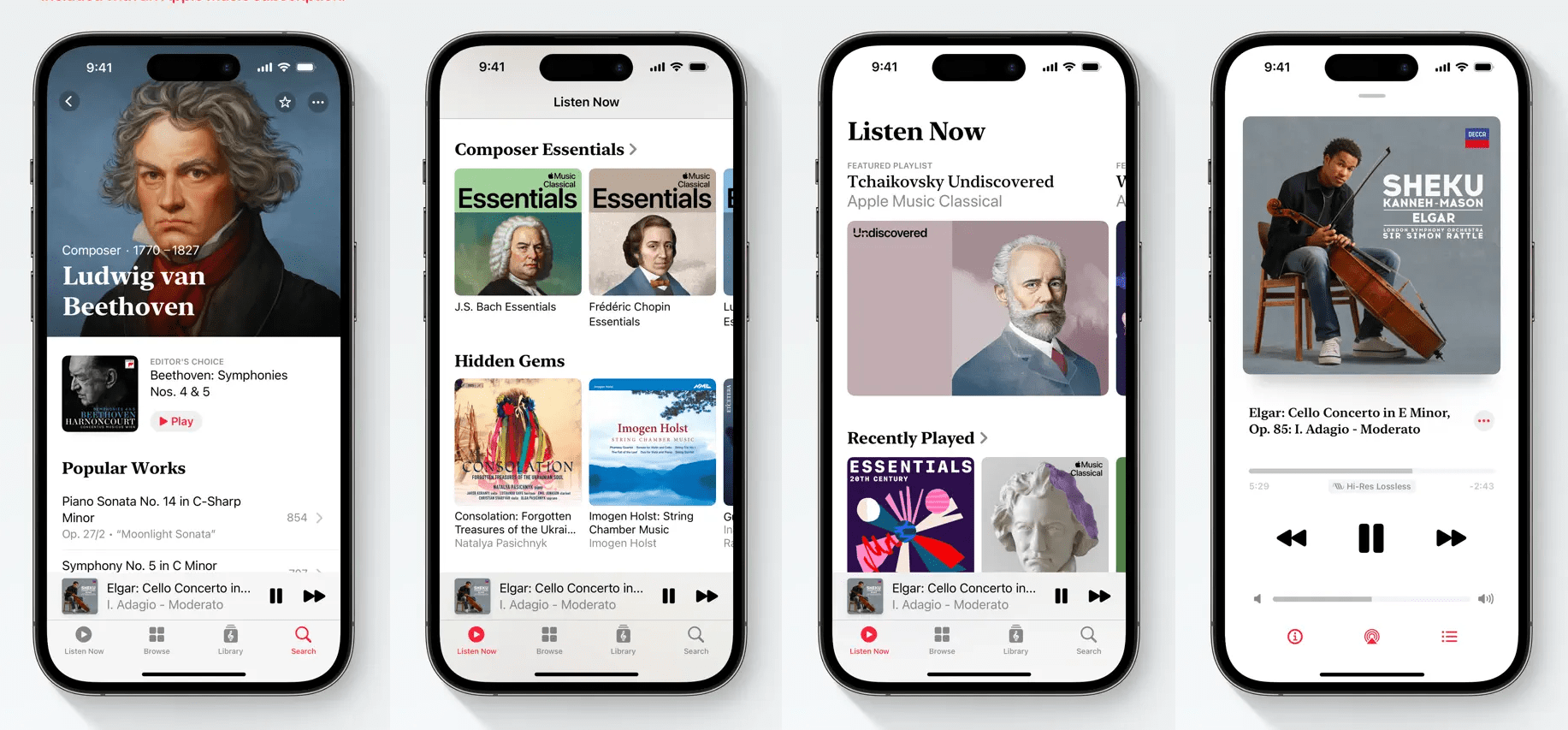 Getting your music on Apple Music is a great way to reach new audiences and hear your work heard. With the right preparation and distribution, you can get your music on Apple Music quickly and easily. Here are the essential steps you'll need to follow:
Prepare Your Music
Before you can distribute your music to Apple Music, you'll need to make sure it's ready for streaming. Make sure the audio quality is top-notch and all of the song information (such as artist name, title, etc.) is accurate.
Create an Artist Name, Logo, and Image
Develop a unique identity that will be associated with your music on Apple Music. This can include logo design or creating artwork that represents your musical style.
Create an Apple ID
You'll need this to upload your music and access all of Apple Music's features. Sign up for one at appleid.apple.com and follow the instructions provided.
Choose The Right Distributor for Music Distribution
There are a number of different online distributors available that will help you get your music onto Apple Music. Consider what services each one offers and decide which one is the best fit for you. Once you've chosen a distributor, sign up with them and create an account. You'll need to provide them with some basic information about yourself (name, address, etc.) before they can process your request. Use their platform to upload the files for your album or single, including cover art and other relevant metadata such as track titles, artist name, genre tags etc.
Set A Release Date
When you upload your music, choose a release date for when it will be available on Apple Music. Make sure to double-check the date you set as this is when your music will appear on streaming services and in the iTunes Store.
Verify Your Artist Profile
Once your music is live on Apple Music, verify your artist profile so that listeners can easily find and learn more about you. This includes setting up a bio page, uploading photos or artwork, and providing links to any other profiles or websites associated with you (like SoundCloud or Bandcamp).
Promote Your Music on Social Media
Now that your music is live, let people know. Post regularly on your social media accounts so that people know when to expect new releases and can get excited about them.
Track Your Streams, Followers, Playlist Placements, And Demographics
Keep a close eye on any metrics associated with your music such as streams, followers, playlist placements, and demographics. This will help you understand who's listening to your work and what kind of impact it has had.
Final Words
If you want to get your music on Apple Music, now is the time to act. Taking the essential steps outlined in this blog can help independent musicians and artists take control of their career. With an understanding of the benefits of having your music on Apple Music, the right resources, and a commitment to getting your work out there, you can make sure your music reaches the right people. So, good luck and thanks for reading!