How to Get Reposts and Reach More Listeners
Published on 17.06.2023 by S.N
Are you a musician looking to expand your reach on SoundCloud? Have you been trying hard to get more reposts from other users and increase the number of listeners for your musical content? Well, musicians are always striving for ways to increase their fanbase and engagement, particularly when it comes to gaining reposts. A good number of reposts signal that there is an audience who enjoys and shares your work, providing you with more reach and potential listeners. To do so, you must first create a strategy for getting noticed and connecting with the right people.
In this blog we'll be discussing some essential tips that will help you gain meaningful traction on SoundCloud and get more reposts. We'll also discuss how to build meaningful relationships with other users, engage with popular influencers, and create content that resonates with your audience. With these tips, you'll be able to reach a larger audience in no time. So, let's get started;
The Impact of Reposts on Increasing the Visibility of Your Music
Reposts are a great way to increase the visibility of your music. They allow you to reach new audiences who might not have otherwise heard your music, and can help to organically grow your fan base.
Reposts can provide social proof that you're creating something worth listening to and connecting with, which can help draw people into your community.

Reposts can help to spread your music across multiple platforms, expanding your reach and allowing you to make connections with new listeners.

Reposting services allow you to quickly share your music on social media sites such as SoundCloud and Spotify, giving it a greater chance of being heard by potential fans.

They can also be an effective way to engage with other artists, potentially leading to collaborations or joint promotional campaigns.
Reposts are a form of social media engagement, and they can help build up an online presence for artists or bands. When someone reposts your music, they're sharing it with their friends, followers, or fans that may be interested in checking out what you have to offer. This helps broaden the reach.
A single repost can be the catalyst for a ripple effect, leading to more listens, shares, and ultimately, a growing fanbase.
Effective Strategies to Increase Your SoundCloud Reposts
Are you looking for ways to increase your SoundCloud reposts and reach more listeners? Here are some effective strategies that will help you maximize the impact of your music on this popular streaming platform.
High-Quality Music
Above all else, make sure that the music you're releasing is high-quality. After all, if a track is of poor sound quality, you won't be able to garner many reposts. Make sure that your recordings are clear and professional.
Utilize SoundCloud Tags and Descriptions
Utilizing the right tags and descriptions on your music can help potential listeners find your content more easily, leading to more plays and ultimately more reposts. Choose tags that relate to the genre, style, mood or theme of your track, as well as specific keywords that will boost its visibility on SoundCloud's search engine. Additionally, write a captivating description for each track.
Promote Your SoundCloud Tracks on Social Media
Take advantage of all the social media platforms available to promote your tracks on SoundCloud. Share links to your music on Twitter, Facebook and Instagram, as well as any other relevant platform. Make sure to include a catchy headline or visual to draw people in.
Reach Out to SoundCloud Repost Channels
There are many SoundCloud repost channels that specialize in specific genres of music. Find the ones that match the genre of your track and reach out to them with some polite communication, introducing yourself and asking if they'd be interested in reposting your work.
Share Your Tracks Privately Before Releasing
Before releasing a song on SoundCloud, share it privately with friends who can offer honest feedback about its quality. This can help you make any necessary adjustments before fully unveiling it to the public.
Understanding The Best Times to Repost Your Music for Maximum Reach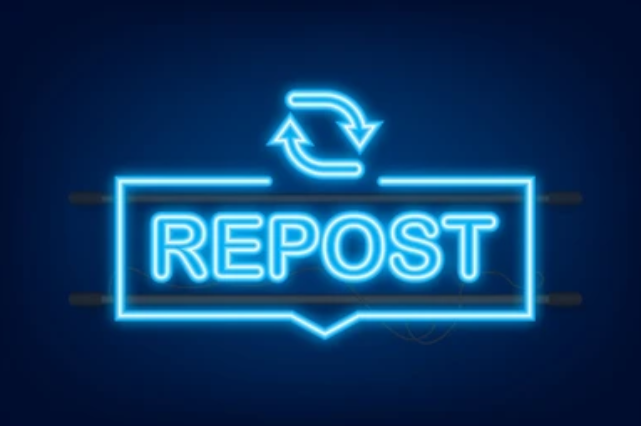 It is always beneficial to post your music at a time when the most people are likely to be online. Conduct some research and determine which days and times typically yield the best response for your target audience, then make sure to post your track accordingly.
Engage With the SoundCloud Community
Connect with other users on SoundCloud by leaving thoughtful comments on their tracks and sharing their work with your followers. This can help spread brand awareness about you while also helping to grow relationships with others who are passionate about music, which could lead to more reposts in the long run!
Collaborate With Other Artists
Collaborating with other artists is an effective way to gain more exposure on SoundCloud. Teaming up with other artists is a great opportunity to reach new audiences and get their followers interested in your music, increasing the chances of gaining reposts.
Consider SoundCloud Promotion Services
If you're having trouble getting enough visibility for your tracks, consider investing in some paid promotion services that can help boost your reach and get more people listening. This will give you an edge over other artists who are relying solely on organic methods to promote their music.
Stay Motivated and Persistent in Your Efforts to Increase Reposts
It can take time to build a good number of reposts for your work, so don't be discouraged if it doesn't happen overnight! Continue to stay motivated and persistent in your efforts, and eventually, you will see the reward for all of your hard work.
FAQ's
Q: What is a SoundCloud Repost?
A: A SoundCloud Repost is when an artist or label shares someone else's track on their SoundCloud page. It is a way for the original artist to get exposure and reach more listeners.
Q: What is the best way to get reposts on SoundCloud?
A: The best way to get reposts on SoundCloud is to create quality content that people want to share, and then reach out to relevant users who may be willing to repost your track. You can also use influencers and platforms like Repost Exchange to reach a larger network and get more reposts. Additionally, you can join relevant SoundCloud groups and communities where you can promote your music directly to other users.
Q: Is it possible to get paid for SoundCloud Reposts?
A: Yes, some artists and labels may be willing to pay for a repost of your track. However, you should always make sure that the terms of any agreement are clear before signing anything. It's also important to understand the rights and regulations surrounding music copyright.
Q: Are there any tips to get more reposts on SoundCloud?
A: Yes, there are several things that you can do to increase your chances of getting reposted. Firstly, build relationships with other artists and labels so they know who you are and what kind of sound you make. Additionally, make sure your music is of the highest quality so that it stands out and people want to repost it. Finally, use tags and descriptions in your track descriptions that will help people find your music.
Q: What are some other ways I can reach more listeners on SoundCloud?
A: Besides getting reposts on SoundCloud, there are a few other ways to reach more listeners. Firstly, use social media platforms such as Twitter and Instagram to promote your tracks. Secondly, collaborate with other musicians and labels so you can both benefit from the increased exposure. Finally, engage with comments on your tracks and respond to any questions or feedback you receive.
Concluding Remarks
Reposting on SoundCloud is a great way to get your music out onto the platform and reach more listeners. It can be hard work, but it's worth it if you want to succeed in the music industry. Taking the time to understand how reposting works, building up relationships with other artists and labels, utilizing automation tools, and marketing your music can all help you get reposts on SoundCloud and reach more listeners.