How to Create a Playlist on Spotify
Published on 11.04.2023 by Samuel
Spotify playlists are an excellent way to discover new music, curate your favorite songs, and share your musical tastes with others. Playlists are essentially collections of songs organized by a particular theme, mood, or genre, and can be created by anyone on the platform. Spotify offers a vast library of music, including popular hits, independent releases, and undiscovered gems, making it easy to create playlists that cater to your specific musical preferences.
In addition to being a fun way to organize and discover new music, Spotify playlists can also be a powerful tool for artists and creators looking to increase their exposure and grow their following. Curating playlists that feature your own music, collaborating with other creators to share your work, and promoting your playlists on social media can help you reach new audiences and build a fanbase. Spotify playlists offer a range of benefits for both listeners and creators, making them an essential part of the Spotify experience.
How to Create a Playlist on Spotify?
Creating your own Spotify playlists can be a fun and rewarding way to discover new music, curate your favorite songs, and share your musical tastes with others. Whether you're a music lover looking to organize your favorite tracks or an artist looking to promote your work and grow your following, Spotify playlists offer a wide range of opportunities for creativity and self-expression. With millions of songs available on the platform, creating playlists that cater to your specific preferences and interests has never been easier. Let's explore the benefits of creating your own Spotify playlists and some tips as well as best practices for curating and promoting your content on the platform.
Log in to Your Spotify Account or Create One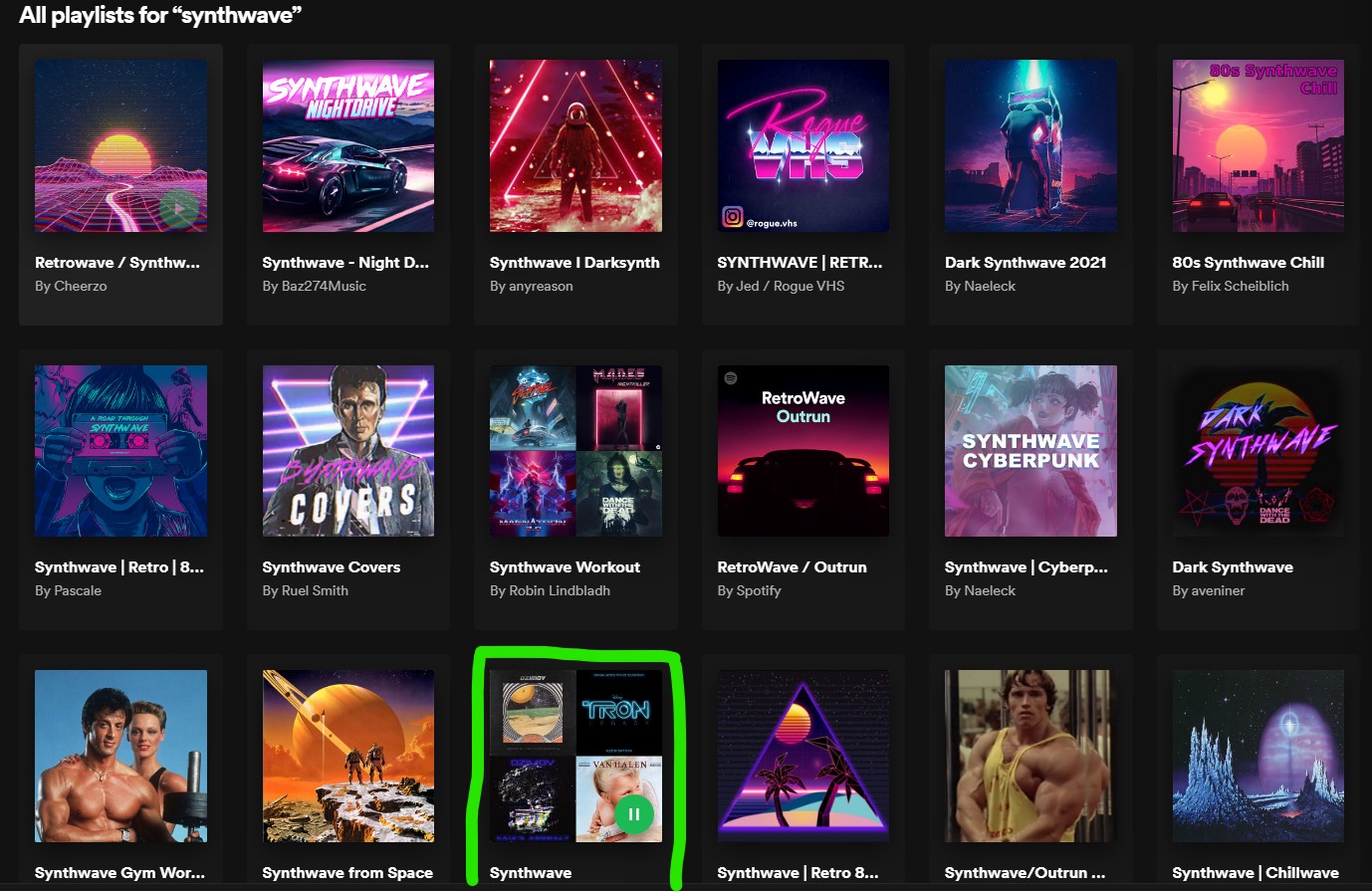 Before you can start creating your own Spotify playlists, you'll need to either log in to your existing account or create a new one. If you already have a Spotify account, you can simply open the app or go to the Spotify website, enter your username and password, and start exploring the platform. If you don't have an account yet, you can create one for free by going to the Spotify website or downloading the app on your mobile device.
To create a new account, you'll need to provide some basic information such as your name, email address, and date of birth, and choose a password. You'll also be prompted to select your preferred payment method, which can be either a credit card or a PayPal account. If you're not ready to commit to a paid subscription yet, you can sign up for a free account that comes with some limitations on features and ad interruptions. Once you've created your account and logged in, you'll be ready to start creating your own Spotify playlists and exploring the vast world of music available on the platform.
Select a Playlist Theme for the Occasion
One of the key steps in creating your own Spotify playlist is choosing a theme or topic that reflects the occasion or mood you want to convey. Whether you're creating a playlist for a party, a road trip, a workout session, or just a relaxing evening at home, selecting a relevant and engaging theme can help you attract listeners and keep them engaged with your content.
To choose a playlist theme, start by thinking about the purpose or occasion for which you're creating the playlist. For example, if you're creating a workout playlist, you might want to focus on high-energy songs with a fast tempo and motivational lyrics. If you're creating a party playlist, you might want to include popular hits and danceable tracks that will get people moving.
You can also consider more abstract themes, such as a particular genre, artist, or era of music. Alternatively, you can create playlists based on your personal interests or experiences, such as a playlist of songs that remind you of a specific time in your life or a playlist of songs that you love to sing in the shower. Whatever theme you choose, make sure it's specific and relevant to your intended audience, and be sure to give your playlist an attention-grabbing title that reflects the mood and tone of your content.
Create the Playlist
Once you've selected a theme for your Spotify playlist, it's time to start adding songs to it. To create a playlist, simply click on the "Create Playlist" button in your Spotify app or on the website. Give your playlist a name and description that accurately reflects the theme or occasion, and choose a cover image that matches the mood and tone of your content.
Next, start searching for songs to add to your playlist. You can search for specific songs, artists, or albums, or browse through Spotify's vast library of music to discover new tracks that fit your theme. As you add songs, make sure to arrange them in a logical and engaging order that tells a story or creates a specific mood. You can also add comments or notes to each song to provide additional context or insight into your choices.
When creating a playlist, it's important to strike a balance between familiarity and novelty. While it's important to include songs that your audience will recognize and enjoy, you also want to include lesser-known tracks that will surprise and delight them. Consider including a mix of old favorites and new discoveries to keep your playlist fresh and engaging. Make sure to save your playlist and share it with your friends and followers on social media to help it reach a wider audience.
Name the Playlist
Naming your Spotify playlist is an important step in the playlist creation process. The right name can attract listeners and give them an idea of what kind of music they can expect to hear, while a generic or uninteresting name can cause your playlist to be overlooked.
When choosing a name for your playlist, consider the theme or mood you're trying to convey. A name that accurately reflects the content of your playlist can help it stand out in search results and make it more appealing to potential listeners. For example, if you're creating a workout playlist, you might want to use a name like "Sweat Sessions" or "Pump-Up Jams" to convey the high-energy, motivational nature of the content.
You can also use humor, wordplay, or cultural references to make your playlist name more memorable and engaging. Consider using puns, alliteration, or song lyrics to create a clever and attention-grabbing name. Just make sure that the name you choose accurately reflects the content of your playlist and doesn't mislead listeners. Keep your playlist name concise and easy to remember, as longer or more complicated names can be difficult to search for and remember.
Curating the Playlist: Tips and Tricks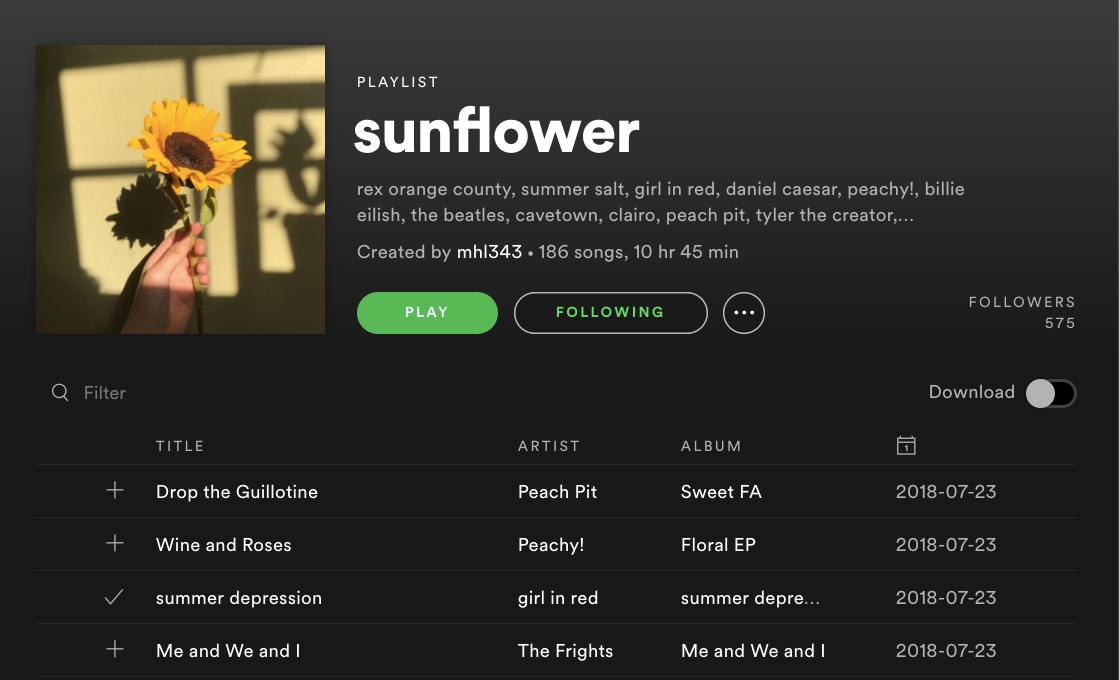 Curating a playlist is an art form that requires a combination of musical knowledge, creativity, and a keen understanding of your audience. Whether you're creating a playlist for a party, a road trip, or just for personal enjoyment, the process of selecting and arranging the right songs can be both exciting and challenging. There are some tips and tricks for curating the perfect playlist, from selecting the right songs to arranging them in a way that tells a compelling story or creates a specific mood.
Select your opening song
Selecting the right opening song for your playlist is crucial, as it sets the tone for the rest of the playlist and can make a strong first impression on listeners. Your opening song should be one that immediately grabs the listener's attention and creates a sense of anticipation for what's to come. Consider starting with a song that is recognizable and well-loved, or one that has an iconic or memorable opening. You can also choose an opening song that fits the mood or theme of your playlist, whether it's a high-energy dance track or a mellow acoustic ballad. Whatever song you choose, make sure it's one that you love and that represents the overall vibe of your playlist.
Add your favorite songs
Once you have your opening song, it's time to start adding your favorite songs to the playlist. Whether you're selecting songs based on a particular theme or just choosing tracks that you love, try to create a balance of tempo, genre, and style. Include songs that you know will be crowd-pleasers, but don't be afraid to add some lesser-known tracks or deep cuts that you think your listeners will enjoy. You can also consider adding songs that tell a story or evoke a particular mood, creating a narrative arc or emotional journey that takes listeners on a musical adventure.
As you add songs to your playlist, pay attention to their order and how they flow into one another. Try to create a sense of momentum and energy, building to a climax and then winding down to a satisfying conclusion. Ultimately, the key to adding your favorite songs to a playlist is to select tracks that make you feel something, whether it's joy, nostalgia, or inspiration. Your enthusiasm for the music will shine through in your playlist, making it a true reflection of your unique taste and personality.
Use the "Discover Weekly" playlist
One of the great features of Spotify is the "Discover Weekly" playlist, which is automatically generated by Spotify every week based on your listening history and preferences. This playlist is a fantastic resource for discovering new music and adding fresh tracks to your playlists. To use your "Discover Weekly" playlist, simply open the playlist and listen to the tracks that Spotify has recommended for you. As you listen, add any songs that you like to your own playlist, taking note of the artist and track name so that you can credit them later. You can also use the "Discover Weekly" playlist as a source of inspiration for your own playlist curation. Pay attention to the themes, moods, and genres represented in the tracks, and use these as jumping-off points for your own playlist themes.
The "Recommended" section
In addition to the "Discover Weekly" playlist, Spotify's "Recommended" section can also be a valuable resource for playlist curation. This section includes personalized album and song recommendations based on your listening history, as well as recommendations based on playlists you've created or followed. Simply scroll down on the Spotify homepage until you see the section labeled "Recommended" or search for it in the search bar. Here, you can browse through a variety of different recommendations, including new releases, playlists, and artists. If you find a recommendation that you like, you can add it to your playlist by clicking the three dots next to the track or album and selecting "Add to Playlist". You can also use the recommended playlists as inspiration for your own playlist themes or use them as a starting point for your own playlist curation.
Similar playlists
Another great tip for curating your Spotify playlists is to take inspiration from similar playlists that are already published. You can search for playlists that are related to your theme or genre, and take note of the tracks that are included. Take the time to listen to these playlists and analyze the structure and flow of the songs. You can use this as a reference for your own playlist, and even add some of the same tracks if they fit your theme. Additionally, you can also browse through the playlists of other users that you follow or admire. This can be a great way to discover new music that aligns with your taste, and to get ideas for new themes or styles that you may not have thought of before. Remember, it's okay to borrow ideas and inspiration from other playlists, as long as you give credit where it's due.
Ways for Sharing Your Spotify Playlists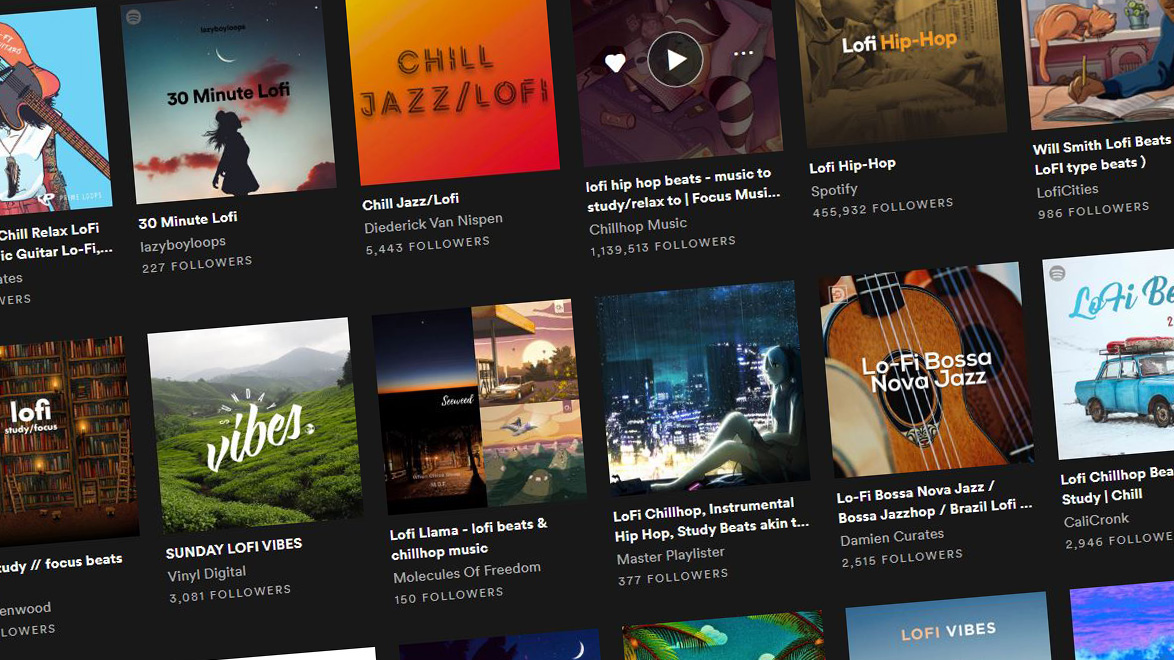 Spotify offers various ways to share your playlist, including direct links, social media integration, and collaborative features. With just a few clicks, you can have your playlist out there for the world to hear. You just need to know some tips on how to promote your playlists to reach a wider audience. Whether you're looking to connect with fellow music lovers or gain more followers on Spotify, sharing your playlist is a key step in building your online presence.
Publish your playlist
The first step to sharing your playlist is to publish it. This means making it public so that others can find and listen to it. To do this, simply go to your playlist and toggle the "Make Public" button. You can also choose to make your playlist collaborative, allowing others to add or remove tracks. Once your playlist is published, it will be available on your Spotify profile and can be found by anyone who searches for it. You can also share a direct link to your playlist by right-clicking on it and selecting "Share." This will provide you with a unique URL that you can send to others via text, email, or social media. In addition to sharing, you can also embed it on your website or blog using the Spotify Play Button. This allows visitors to your site to listen to your playlist without leaving your page.
Use Social Media
It's time to share your playlists with the world! One of the easiest ways to do this is by sharing it on social media. Platforms like Twitter, Facebook, and Instagram are great for promoting your playlist and reaching a wider audience. Start by creating a post that includes a link to your playlist on Spotify. You can also include a brief description of the playlist, highlighting its theme or mood, and any other information you think would be helpful for potential listeners. It's important to use relevant hashtags and tags to increase its visibility. For example, if your playlist is focused on a specific genre of music, include hashtags related to that genre to help users searching for that type of music find your playlist. Don't forget to engage with your followers and listeners by responding to comments and feedback.
Collaborate
Collaborating with other playlist curators can be a great way to increase the visibility of your playlist and connect with new listeners. There are a few different ways you can collaborate with other curators:
Collaborative playlists: With collaborative playlists, you can invite other curators to add their own songs and contribute to the playlist. This can help broaden the range of songs and styles represented on the playlist and increase its appeal to a wider audience.
Cross-promotion: Reach out to other playlist curators and offer to feature their playlists on your social media or website in exchange for them doing the same for you. This can help increase the visibility of both playlists and bring in new listeners.
Guest curators: Consider inviting a guest curator to create a playlist for your channel or website. This can help bring in new listeners who are interested in the guest curator's music taste, and can also be a fun way to collaborate and network with other curators.
Conclusion
Creating and curating playlists on Spotify can be a fun and rewarding way to connect with music lovers and share your own unique taste with the world. Whether you're creating a playlist for a party, workout, or just to relax and unwind, there are plenty of ways to make your playlist stand out and attract a following. Selecting a theme, choosing the right opening song, adding your favorite tracks, and taking inspiration from other playlists. All these will enable you to create a playlist that truly reflects your musical tastes and appeals to a wide audience. And by sharing your playlists on social media, collaborating with other curators, and refreshing your playlist with new tracks, you can build a loyal following and connect with new listeners. So why not start curating your own playlists today and see where your musical journey takes you? Just a little creativity and effort, will result in a playlist that is truly unique and showcases your love of music to the world.